Taxi! 
Taxis and Private Hire Vehicles (PHVs) play an important and growing role in transport provision. Yet despite this, these services are often neglected in wider strategic transport planning.
Taxi! Issues and Options for City Region Taxi and Private Hire Vehicle Policy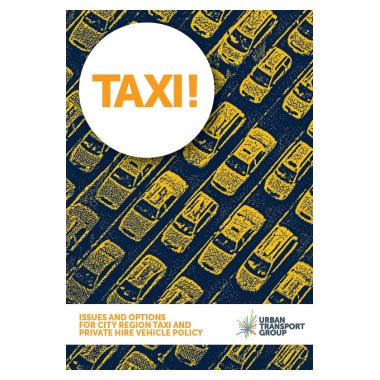 This report sets out the far reaching implications for cities of ongoing transformational change and growth in the taxi and PHV sector.
It calls for a new approach to taxi and PHV policy to ensure a good service for users whilst also making sure the sector contributes to wider public policy goals around public safety, congestion reduction, economic inclusion and air quality.
The report sets out the scale of change and growth in taxi and PHV operations in urban areas including:
A 45% growth in licensed PHV vehicles in the last two years alone in the West Midlands;
There is now one PHV for every 100 people in London;
The total number of PHVs in England has increased by 70% since 2005.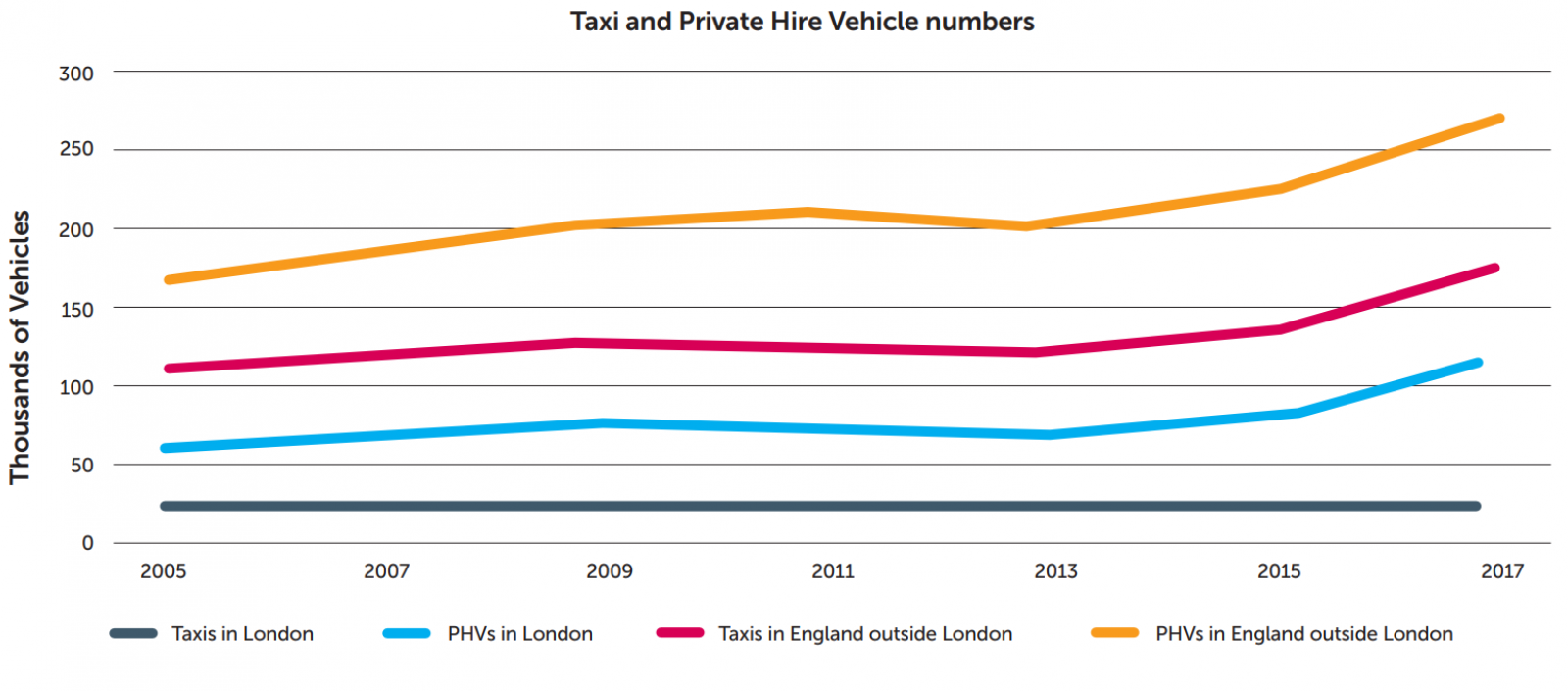 The report also sets out the key ways in which the taxi and PHV can contribute to, or hinder, wider public policy goals. These include:
On connected and autonomous vehicles - given aspirations by Transport Network Companies for today's taxis to become the 'taxibots' of the future;
On air quality - given that most taxis are diesel;
On social inclusion - given that many taxis can provide accessible door-to-door transport;
On the future viability of the bus - given bus services have been in long term decline outside London, and short term decline in London.
Transformational technological and social change, and the rise of new business models, is unleashing huge growth in PHV traffic. This has major implications for congestion, the viability of bus services and the shape of urban transport provision in the future.
A reformed national framework for taxi and PHV policy
The report recommends a number of changes which would address some key issues around public safety, air quality, congestion and the quality of service for passengers. These changes include:
Recommendation 1
Statutory national minimum standards for the licensing of taxis, PHVs, their drivers and operators.
Recommendation 2
Licensing officers should be able to undertake enforcement action against any taxi or PHV operating within their authority area, no matter where the vehicle is licensed.
Recommendation 3
Clear, statutory definitions of 'plying for hire' and 'pre-booked services', as the current lack of clarity leads to ambiguity and challenges for enforcement.
Recommendation 4
Introducing a requirement that taxis and PH journeys start or end in the area for which the driver and vehicle are licensed.
Recommendation 5
Giving authorities the powers to limit the number of PHV and PH driver licences issued.
The report makes the case for a more strategic approach to the taxi and PH sectors in order to deal with arising challenges, and concludes by presenting key questions to consider when developing a taxi and PH strategy for a city region should. These include:
How can the taxi and PH sectors contribute to delivering wider public policy goals, such as inclusive growth, improved urban realm and reducing congestion and air pollution?
What role can the taxi and PH sectors play in connecting people to opportunities and integrating with wider public transport networks?
How can issues around public safety and the taxi and PH sectors be addressed effectively in order to deliver a safe and reliable service?
What should the balance be between taxis (Hackney carriages or black cabs), PHVs and TNC new entrants, and how can this be achieved?