Transport key to 'putting towns back on the map', says report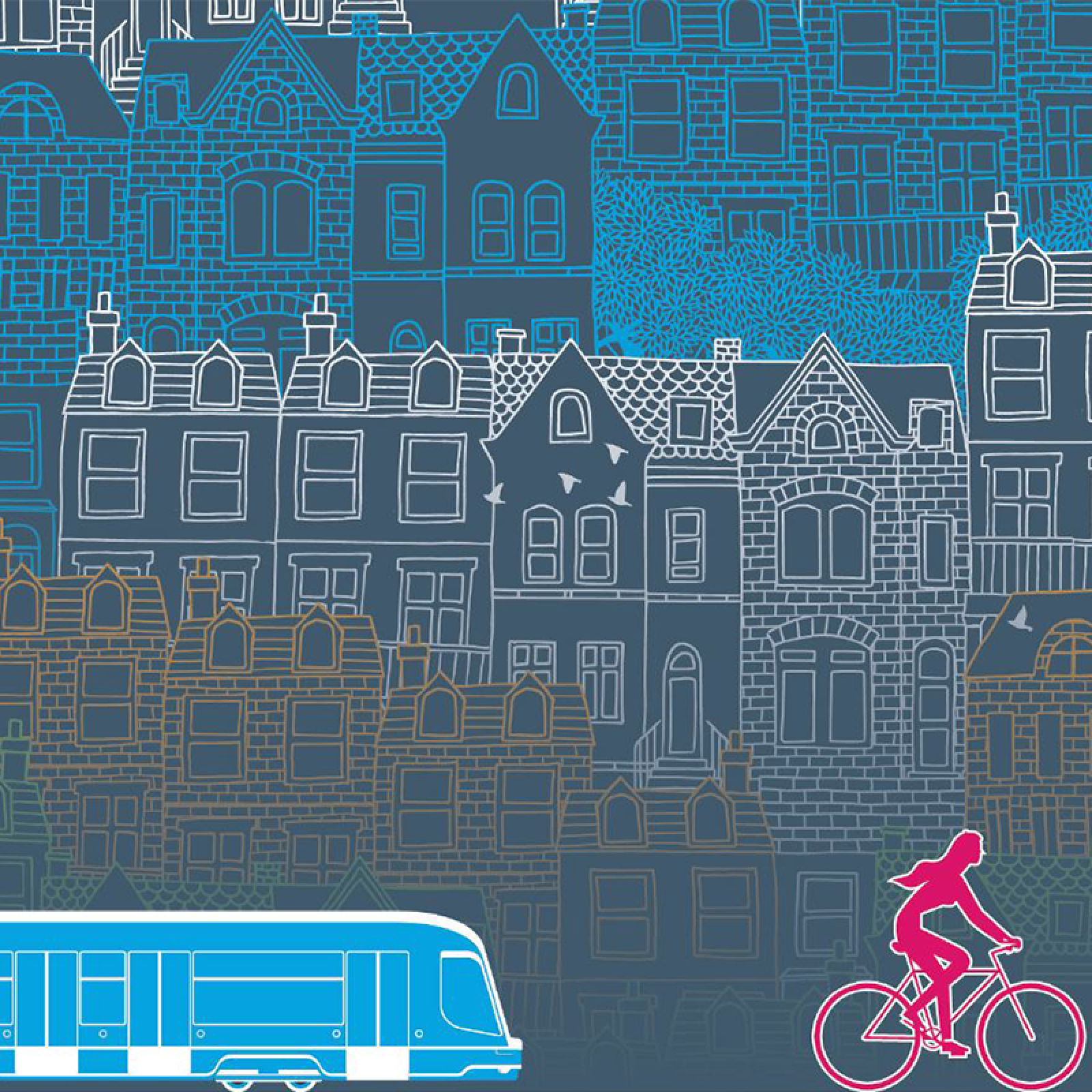 Transport has a key role to play in helping the UK's post-industrial towns to thrive – putting them firmly back on the map, a report by the Urban Transport Group finds today.
The report, About towns: How transport can help towns thrive, reveals how transport can address many of the challenges that these towns can face, such as unemployment, underinvestment and a lack of housing - by creating jobs, attracting investment and opening up sites for homes.
Transport can also shape the way towns look and how their residents feel about them – renewing a sense of civic pride through better and healthier streets, and high quality transport infrastructure such as stations and interchanges.
Tobyn Hughes, Chair of the Urban Transport Group, said:
"As major drivers of the economy, cities have been the focus of much of the debate about urban transport policy. But the future of the UK's post-industrial towns, and how they succeed and support their residents and wider economies, is increasingly under the spotlight.

"This report shines a light on just how key transport is if our towns are to thrive. Whether it is providing greater access to jobs, opening up investment opportunities, meeting housing demand or creating go-to destinations, transport is a true enabler of prosperous and proud towns."
But the report argues that one-off investments in flagship, capital transport projects, are not enough alone for towns to truly succeed. Instead, investment must be integrated with other initiatives in areas such as education, housing and economic development – for example, locating new colleges alongside public transport hubs and ensuring public transport is affordable for young people.
Jonathan Bray, Director of the Urban Transport Group, added:
"We need to move away from a 'silver bullet' approach based on a single transport solution and instead towards packages of transport measures combined with wider cross-sector initiatives on housing, employment and education. Only then can transport make its mark in reversing the fortunes of our post-industrial towns."
Key findings from the report include:
Long term leadership and planning is needed to transform towns but with space for bottom-up community initiatives;
Restoring historic transport infrastructure and building new high quality interchanges in towns can provide destinations in their own right – becoming a welcoming gateway for visitors and investors, and a celebration of history and heritage.
The transport sector is a major employer in towns and can be both an anchor institution (reinvesting in local businesses) and an exemplary employer (by investing in skills and people, and by paying decent wages).
Hard and soft (capital and revenue) transport measures can play a vital role in widening access to employment, education and skills, enhancing quality of life, and enabling access to leisure, recreation and physical activity for the residents of towns.
Transport is key to opening up new sites for housing and commercial development in and around towns.
The report also includes a number of examples of where transport has helped or is helping towns to succeed, including:
The transformation of Kilmarnock Station, in Scotland, into a vibrant hub for the community;
The new National College for High Speed Rail's £25million campus in Doncaster, catering for over 1,000 students a year. This builds on Doncaster's rich railway heritage and acts as a potential anchor institution, reinvesting in the town's rail businesses; and
The creation of a new multi-modal transport interchange in Altrincham, Greater Manchester, which (alongside other investment) has led to a 19% increase in town centre footfall and a 20% reduction in vacancy rates.