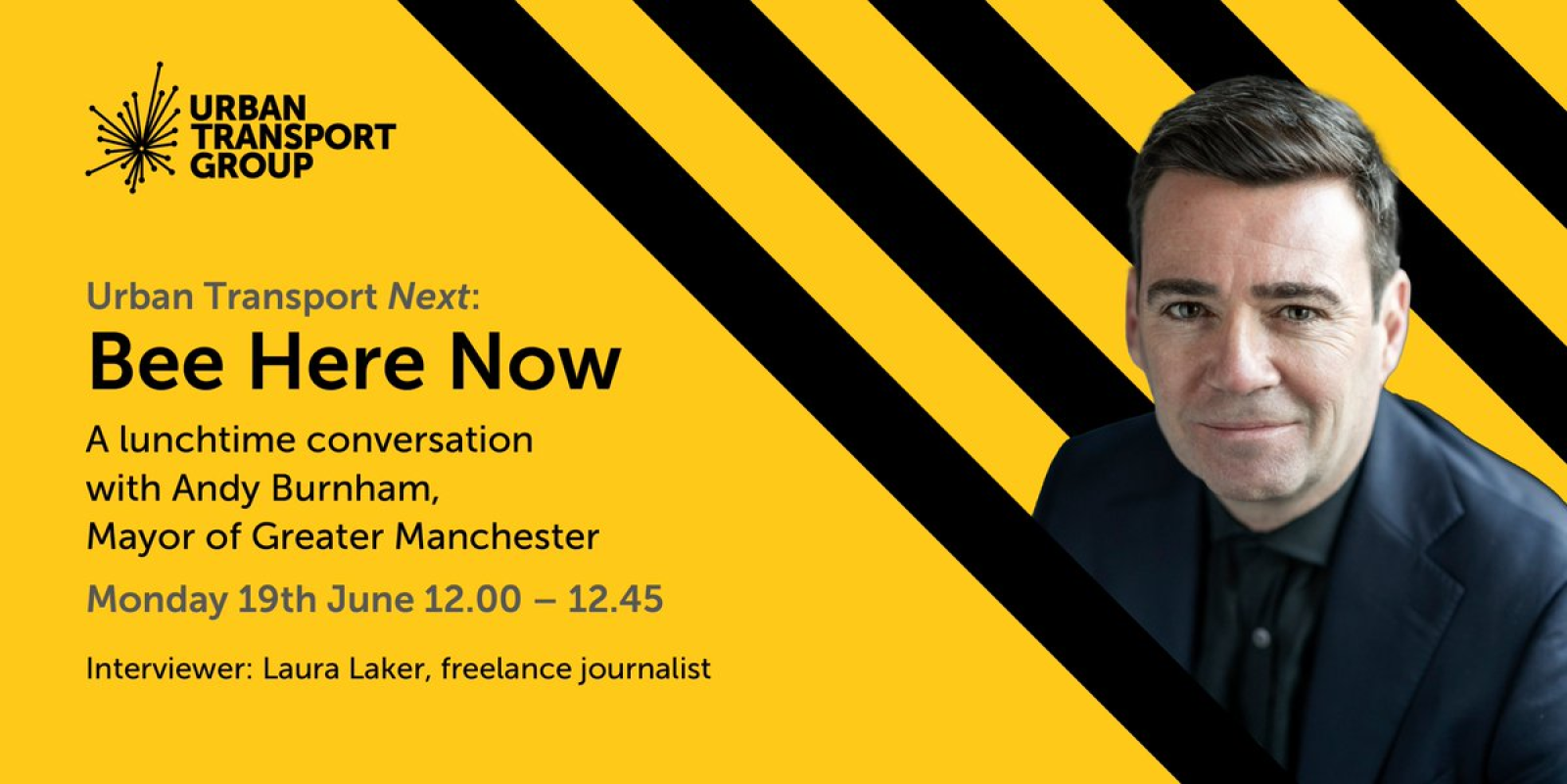 Urban Transport Next: Bee Here Now
In this special episode, Andy Burnham, Mayor of Greater Manchester, was in conversation with the journalist Laura Laker. During the discussion, the Mayor spoke about his vision for integrated transport through the Bee Network, Greater Manchester's trailblazer devolution deal, air quality, and what he hopes to see from a future government. He also revealed his playlist for a long train journey and shared his desire for Liam Gallagher to lend his voice to 'next stop' announcements on transport in the city.
You can listen again below...
You can also subscribe to the podcast on Podbean, Apple, Google or Spotify.
Alternatively, you can watch the conversation on YouTube.