Come rain or shine – Car-free adventures this summer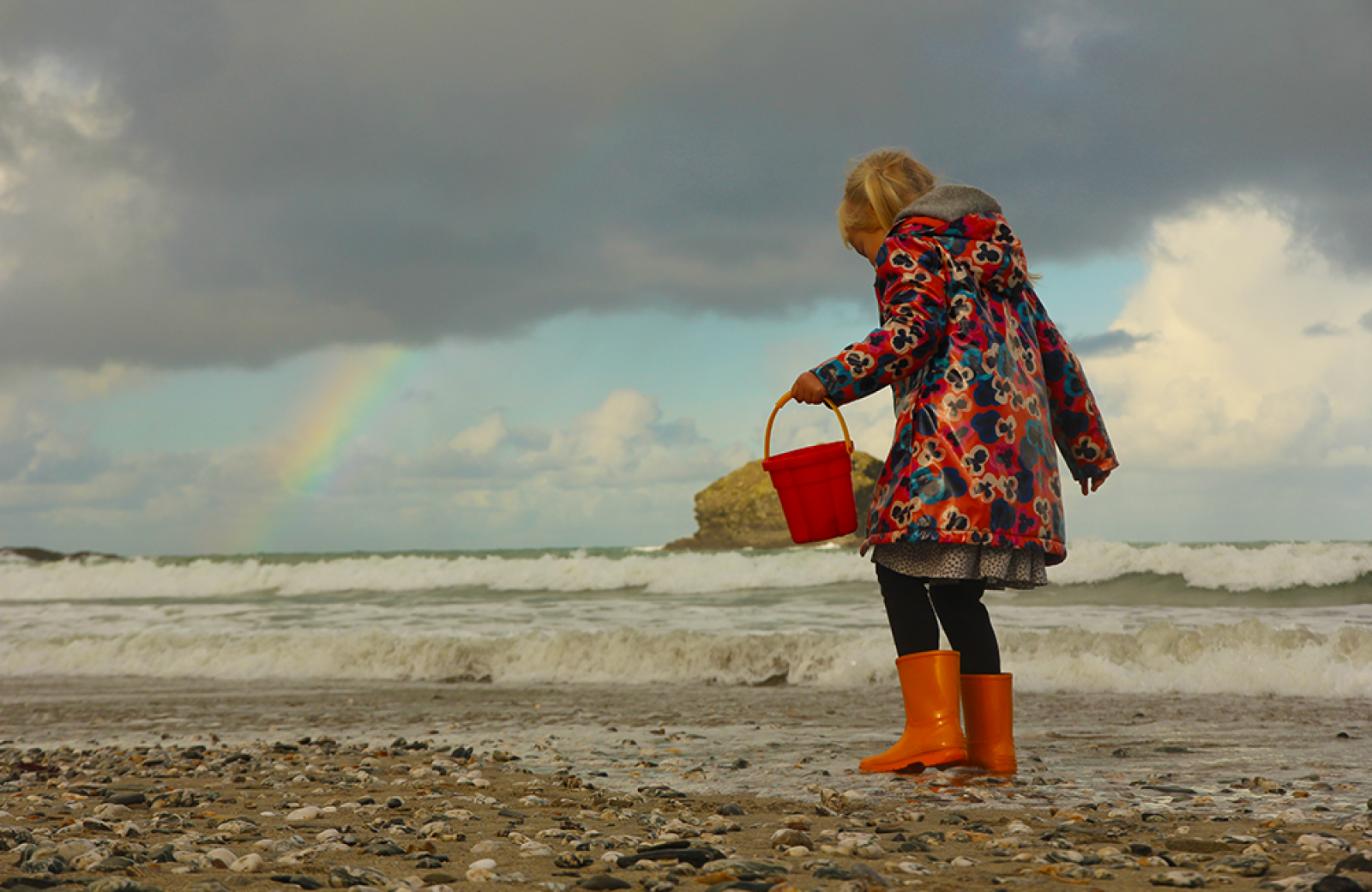 Okay, so if you live in or are visiting the UK, Summer 2023 has – so far – been a bit of a wash out. But that doesn't mean it has to stop you from getting out. And what better way to do so than by leaving the car keys at home and hopping on a bus, bike, train or tram, or just on foot to explore some of what the UK has to offer, whatever the weather may bring.
The first port of call when planning any car-free adventure, should be Good Journey. The non-profit company (which is supported by Urban Transport Group) has an excellent website, detailing attractions with the Good Journey Mark. These attractions offer up to 50% off for car-free visitors, and include big hitters like Blenheim Palace (where you can get a 30% discount if you travel by train, bus or bike), the Cutty Sark (2 for 1 entry by train), Chatsworth (£5 off by train, bus or bike) and many more. In fact, there are now over 500 car free attractions, adventures and holidays listed on the map on its website, and you can also search by categories such as beaches and outdoor pools (well, if you're wet already). Plenty more high-profile attractions are set to offer car free benefits soon, such as Audley End, Dover Castle and the 1066 Battle of Hastings, Abbey and Battlefield.
Interestingly, popular summer destination Norfolk has become the first Good Journey County. Visitors can enjoy entry discounts to attractions across the county when they arrive by train, bus, bike or foot, and Good Journey has produced car-free itineraries including coastal paths and vineyards, all accessible without the need to drive.
Good journey has also been working closely with the National Trust on car free travel, a hugely important endeavour given the numbers of people that travel to these attractions by car. There are now 10 National Trust properties in the North of England which are offering a special welcome to car-free visitors, whether it be discount on admission or a free cuppa.
English Heritage also has a useful guide on its websites on its historic places that can most easily be visited by public transport, by bike, or on foot.
Many of our member transport authorities also have offers or tips to encourage people to use their transport networks over the summer months and discover the attractions within their city regions.
Manchester's Metrolink tram system recently launched a destination generator as part of it's 'Next Stop: Summer' campaign. The interactive website asks questions such as 'Who are you travelling with?', 'Where do you want to go?' and 'What type of day out are you looking for?' (including free days out) and then offers suggestions of locations and attractions based on these preferences, complete with maps and best value ticket prices. On launching the website in May, Danny Vaughan, Head of Metrolink, perhaps had a meteorological crystal ball when he said: "Whatever the weather this summer, Metrolink can get you where you want to go, and if you're stuck for ideas our Destination Generator will help you plan your trip."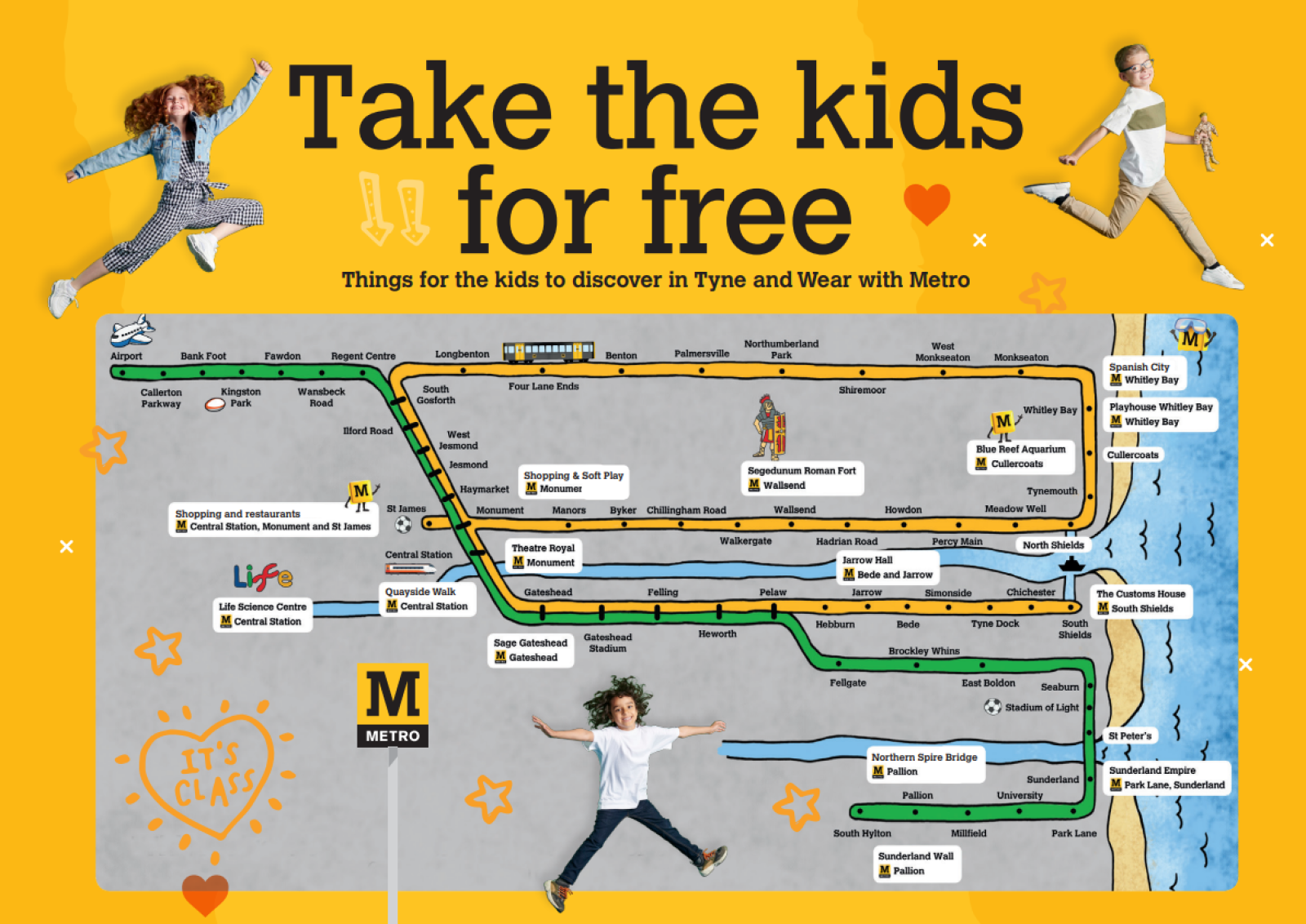 Further North, Nexus offers 'Take the kids for free all day everyday', meaning up to three children aged 11 and under can travel for free on the Tyne and Wear Metro and the Shields Ferry, all day, any day, when accompanied by a fare-paying adult. There's a handy little map (pictured above) highlighting great places for children to visit on the Metro network, such as the Life Sciences Museum and Segedunum Roman Fort and Museum.
In the capital, Transport for London is encouraging leisure travel on the network by partnering with the London Wetland Centre and Kew Gardens, offering 30 per cent off entry prices, as well as half price entry to the Science Museum's Science Fiction: Voyage to the Edge of Imagination, when using TfL services. Two National Trust properties – Ham House and Garden and Osterley Park and House - have special two-for-one offers if travelling with TfL. That's not to mention the wealth of tips, information and deals on TfL's Experience London blog.
Government is doing its bit too. Its new 'Take the Bus' campaign is targeting people over 66 and disabled people who are eligible for a concessionary pass, to use free bus travel to experience cultural attractions, shopping opportunities and green spaces in England. And the extended £2 fare cap on bus journeys until October will provide a further incentive to explore this summer without relying on the car.
There you have it. You're armed with the details. The rest is on you. So go on… pack your mac, wear your wellies, bring your brolly - it's time for a British summer adventure.
James Kershaw is Media and Communications Manager at the Urban Transport Group