The Covid-19 Funding Gap: The Case for Continuing Support for Urban Public Transport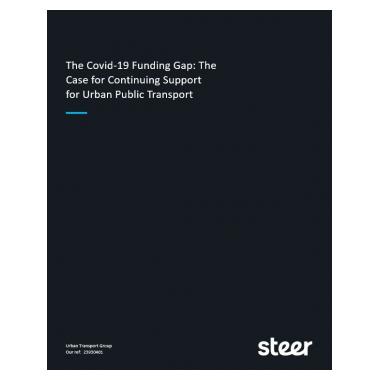 This report, produced by transport consultancy Steer for the Urban Transport Group, warns that the future of local public transport services is at serious risk without continued COVID-19 financial support from Government.
It highlights how Government support allowed public transport to continue during the national lockdown (enabling key workers to travel to and from work) and to provide a more comprehensive service at lower socially distanced vehicle capacity following the end of the lockdown.
But the report paints a stark picture for both bus and light rail systems should this support be withdrawn prematurely.