Urban Transport Group strengthened as Northern Ireland's public transport provider joins up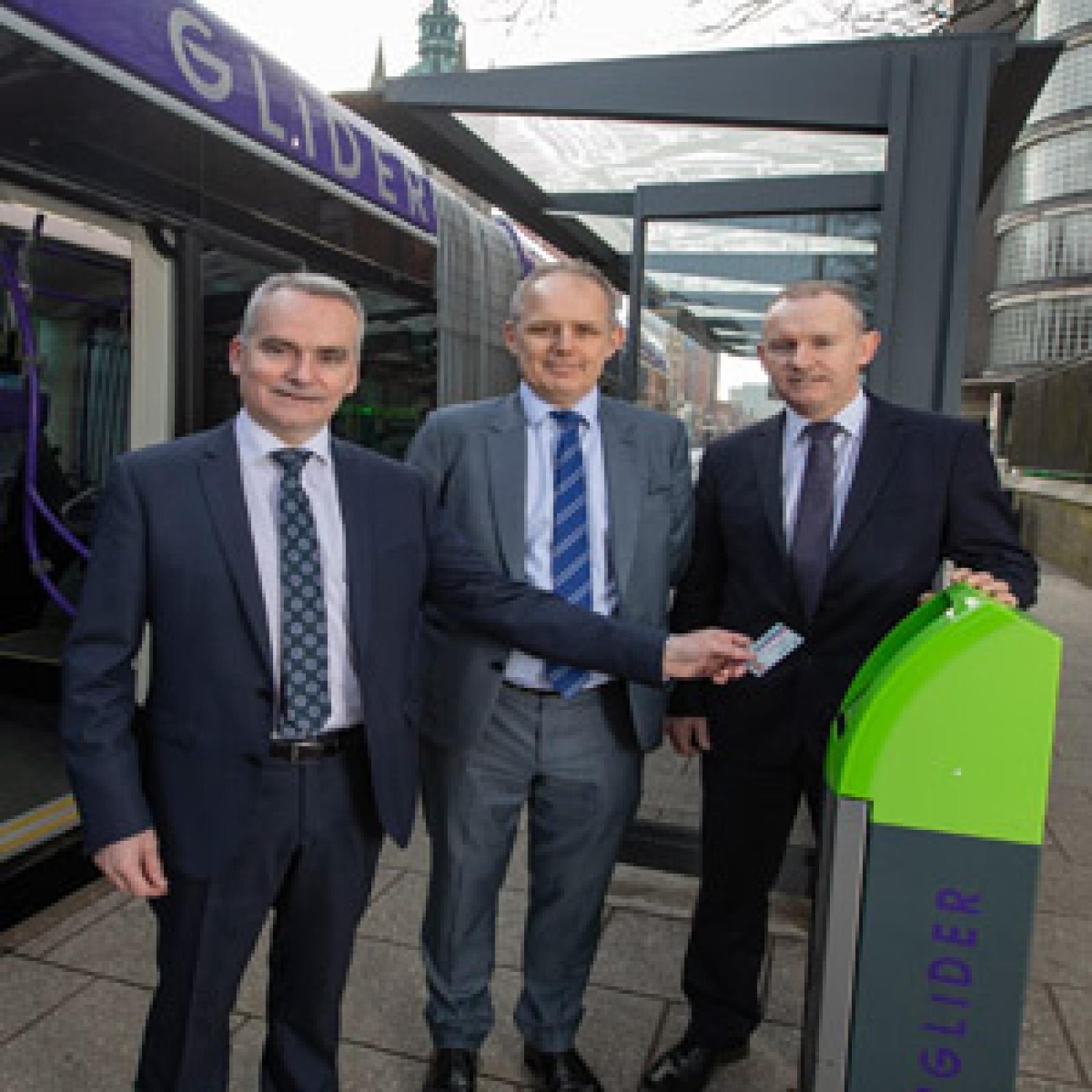 Membership of the Urban Transport Group has received a significant boost today as Translink, Northern Ireland's main public transport provider, has joined as an Associate Member.
Translink operates 12,500 services every day across a fleet of 1,400 buses, coaches and trains. It serves 1.5 million passengers every week across Northern Ireland, including the city of Belfast. In addition to operating services, it also builds, maintains and operates public transport infrastructure including railways and stations.
Its expertise and unique perspective of running most of Northern Ireland's public transport will bolster the work and geographical spread of the Urban Transport Group.
Translink joins the Group's existing network of UK city region transport authorities, which includes full Members in Greater Manchester, Liverpool City Region, London, Sheffield City Region, Tyne and Wear, the West Midlands and West Yorkshire, and Associate Members in Strathclyde, the West of England, Tees Valley and Nottingham.
A public corporation governed by Northern Ireland's Department for Infrastructure, Translink has enjoyed considerable success as a public transport provider in recent years. Amongst its notable achievements are:
attracting record breaking numbers to bus and rail services, with passenger numbers reaching 81 million in 2017/18 – the highest in 20 years
Translink NI Railways being ranked third in the Which? UK rail passenger satisfaction survey in 2018
launching the Belfast Rapid Transit Glider in September 2018, with passenger numbers increasing on the service by 25% within a few months of operation.
Stephen Edwards, Chair of the Urban Transport Group and Executive Director at South Yorkshire Passenger Transport Executive, said:
"I'm delighted to welcome Translink as an Associate Member of the Urban Transport Group. By collaborating and sharing knowledge, our network works to ensure that our city regions are greener, fairer, healthier and more prosperous places. There is a lot to learn from Translink's achievements in Northern Ireland, from growing bus use in Belfast, the transformation of the local rail network, and the new Belfast Rapid Transit. Its expertise in delivering these high quality and well used services will therefore prove invaluable towards achieving our collective goal.

"We are also always open to discussion with any other transport authority, with a significant urban component, which would be interested in joining our growing network."
Chris Conway, Chief Executive of Translink, said:
"We were impressed by the breadth of the Urban Transport Group network and the experience which its members possess on delivering effective and sustainable transport systems, and so are excited to be tapping into this resource.

"From low emission strategies and transport and landuse planning, to bus priority and new stations, there is a range of areas we are keen to explore further, and we look forward to working closely with the Group."
Urban Transport Group members contribute to the ground breaking research and thought leadership published by the organisation through making the connections between transport policy and cities' wider public policy goals. They enjoy a wide range of member benefits, from being a part of the unified professional network to saving time and resources through collaborative working.
For further information, visit www.translink.co.uk