Out and about in towns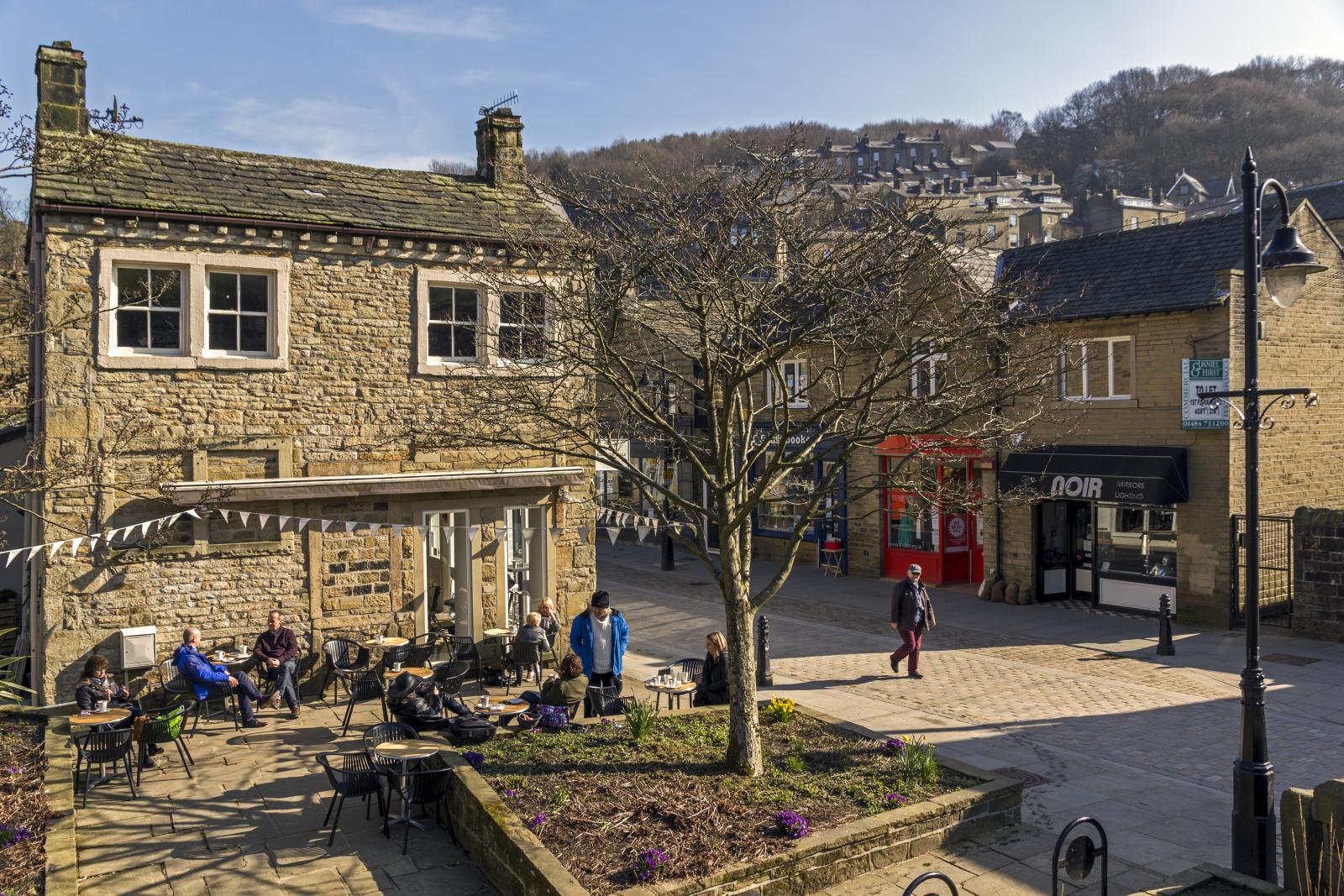 It would be fair to say that I've covered a lot of ground, literally, in the 23 years which I have worked on transport in the West Midlands. But it was during a recent secondment to the Urban Transport Group that I really hit the road (and rails) – travelling from Strathclyde to the West of England, and all city regions in between – while writing the report About towns: How transport can help towns thrive.
Below are a few personal thoughts and reflections on what I've seen and heard as I've travelled the country for this project.
Firstly, like many urban areas the world over, the story of our towns centres around how people and places can make a living post-coal. Most of our city regions are on coalfields, and directly or indirectly depended on coal as they industrialised. Some places have adapted, survived and are clearly on their way to prospering post-coal. There were signs of public investment and signs of private investment (the latter following the former perhaps); there were many examples of attractive high quality public realm; there were people busy going about their business, clearly with money in their pocket; and in some places a real sense of community spirit, or "gemeinschaft", as the Germans call it. Some places though are still struggling to achieve this change, with wealth fizzling out the further you travel from the buzz and activity of the regional centre. These places are characterised by unemployment, low education and skill levels, hollowed out high streets and low productivity – all of which, as our report argues, transport can help to overcome.
Thriving towns through transport
So how does transport help people in these towns lead more prosperous lives? The overarching thought is that transport has a role to play as part of something bigger: concerted, long term efforts to make towns good places to grow up and live, good places for businesses to invest in and provide good work, and places where neighbouring towns and cities and the countryside, which are all just down the road, are within grasp of all residents. One of the issues to tackle is how to get people to contemplate visiting our post-industrial towns in the first place. Negative perceptions need changing but can be changed. Trendy travel guides have details of many cities and towns across Europe and the US which, 20 or 30 years ago, many people would have said "really?" What was striking was how first impressions matter. When you get off a train in an unfamiliar town, if you see graffiti, tatty information displays, or litter, you get a sense that this is a place that's been left behind. In sharp contrast, when you step onto a platform at a clean, bright station or interchange where the people responsible clearly care, it can make a big difference to your initial reaction – you feel welcome. Many of the towns I visited were once grand old places in their prime. Much of the new work that has come to these towns in recent years hasn't seemed to emulate those proud places of old where there was clearly dignity of labour. The timeless phrase of trade unionism: "a fair day's pay for a fair day's work" doesn't seem to ring true for some of the new jobs which have been created in these towns on our coalfields. And there is a wider societal debate to be had on what are fair and acceptable levels of benefits for people not in work. Beyond national legislation for statutory minimum wage levels, working conditions and benefit levels, transport has a role. It can help attract people to visit more interesting and attractive town centres. Transport gets workers to work and students to skills. It can get people in need of healthcare to doctors' surgeries and all the other places where people need to connect up with one another. As significant local employers, transport organisations and businesses can be exemplary employers providing that fair pay for fair work, and act as anchor institutions, spending significant sums of money on local supply chains and support services.
The bigger picture
Taking a slightly wider look, a big challenge is to help people move across our city regions and towns to all the opportunities afforded by a bigger geography. And key to this is enabling movement in ways which don't clog up our already congested motorways and main roads. We need cool, Scandinavian-quality designed, German-quality engineered, rail and rapid transit networks, which, while we're at it, are integrated with decent local bus networks and are really easy and cheap to use through smart ticketing. As well as this big investment, what is also striking is how important it is to get the smaller details right. I often found that local bus services in unfamiliar towns were a confusing mixture of different liveries, colours, numbers, tickets, rules and conditions. I needed to be bolder, or in receipt of a helping hand, if I were to venture across the threshold of one of these services. I travelled extensively by rail as part of the project. My impression of rail in the UK from this experience is that we have a lot of rail services, with our main centres well joined up with regular services on the national rail network. What we don't have is enough carriages, enough space for comfortable seating, and fast enough trains: some line speeds are dismal. What was also a bit irksome was that often trains would be a bit late, or a door wouldn't work, or the coffee trolley wouldn't accept cards that day - lots of little things that collectively add up – some operators seemed to be able to do these things consistently better than others. As I worked on the project, a recurring thought I had was that it would be great if central, city region and local government were able to work together efficiently for the common purpose of inclusive growth and regeneration of our city region towns: a bit like some sort of painting of a picture. Central Government specifies the overall aims of the painting, the general theme of the work and the types of things to consider for the composition. The city region is then able to select the tools it needs and sketch the outline of the picture and put on broadbrush colours. The local level then completes the picture with the finer grain of detail, in accord with how a good picture will go down well with the local public. It is this joined up approach that could put our post-industrial urban areas back on the map, and get people out and about in thriving and prosperous towns.
Jake Thrush is Associate Policy Advisor at Transport for West Midlands, and the primary author of the About towns report whilst on secondment to Urban Transport Group