The Transformational Benefits of Investing in Regional Rail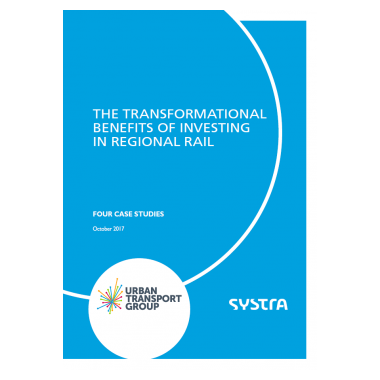 Regional rail services carry more than three times the numbers of passengers than the much higher profile long distance (Inter-City) services. As the UK's city regions increasingly develop their service sector economies and concentrate employment in city centres, rail enables large numbers of people to be moved efficiently and effectively into these ever more congested places.
With signs that central government is beginning to recognise the strength of these arguments, there is a need to translate them into something more tangible and practical by using evidence taken from case studies from around the UK rail network. By providing case studies that potentially have a resonance with other locations, this report aims to help these locations demonstrate the potential economic, social and environmental benefits of developing their own projects to stakeholders and funding and delivery partners.