PTEs role on rail stations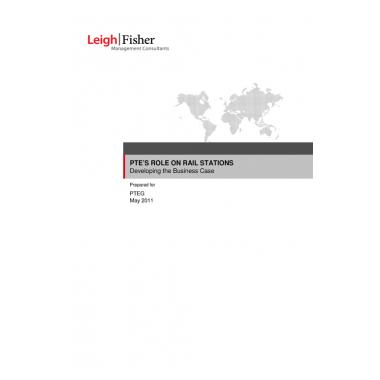 The study was commissioned to identify and review alternative structures of responsibility for railway station sponsorship, stewardship, and service delivery, in the context of potential scope for greater devolvement of responsibility for urban rail to the PTEs.
The priorities of the study included exploring the costs and risks of station ownership and management of the issues associated with transferring these responsibilities to the PTEs; identifying potential benefits of transferring responsibility; and to assist pteg to identify a value for money argument flowing from such benefits or efficiencies generated by devolving responsibility to PTEs.
This report is unpublished.