How bus users spend their journey time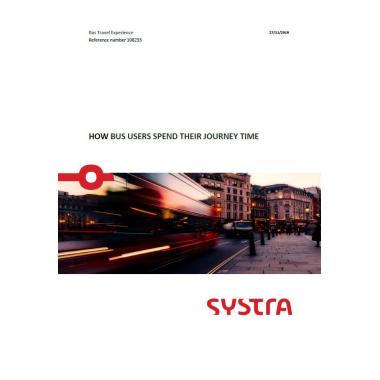 This research - conducted by transport consultancy SYSTRA on behalf of the Urban Transport Group - uncovers valuable insights into how passengers spend their time while travelling by bus, and sets out the implications for future bus design and promotion.
The research was based on surveys of over 1,100 people on two different bus routes in Leeds and Nottingham. The two routes both provide a high frequency service and operate with double decker buses with leather seats, WiFi and USB ports - some of the best on-board facilities available. However, the profile of passengers between the two routes was somewhat different, with passengers in Leeds tending to be older, working or retired, whilst a higher proportion of respondents in Nottingham were students, due to the bus route travelling along the university corridor.