The cross-sector benefits of backing the bus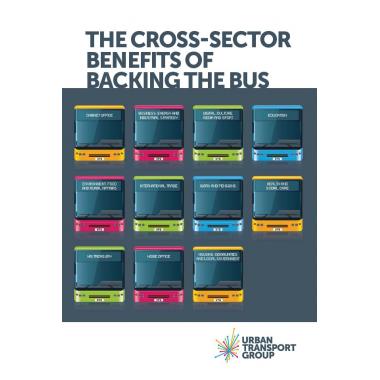 This report highlights how investing in bus services is key to achieving a wide range of policy objectives across Government. 
The report also finds that the way in which bus services are funded is mired in complexity, with no oversight within Whitehall of how the various funding streams from different Government departments impact on bus services overall.
It also shows that all the main forms of funding for bus services are under severe pressure – in particular those that come indirectly from the Ministry for Housing, Communities and Local Government which support bus services that bus companies will not provide on a commercial basis. The report calls for a new 'Connectivity Fund' – which would bring together existing bus funding together with funding from other Government Departments into a significantly enhanced and ring-fenced pot for local government to support bus services.