New report proves devolved rail networks work for passengers and the areas they serve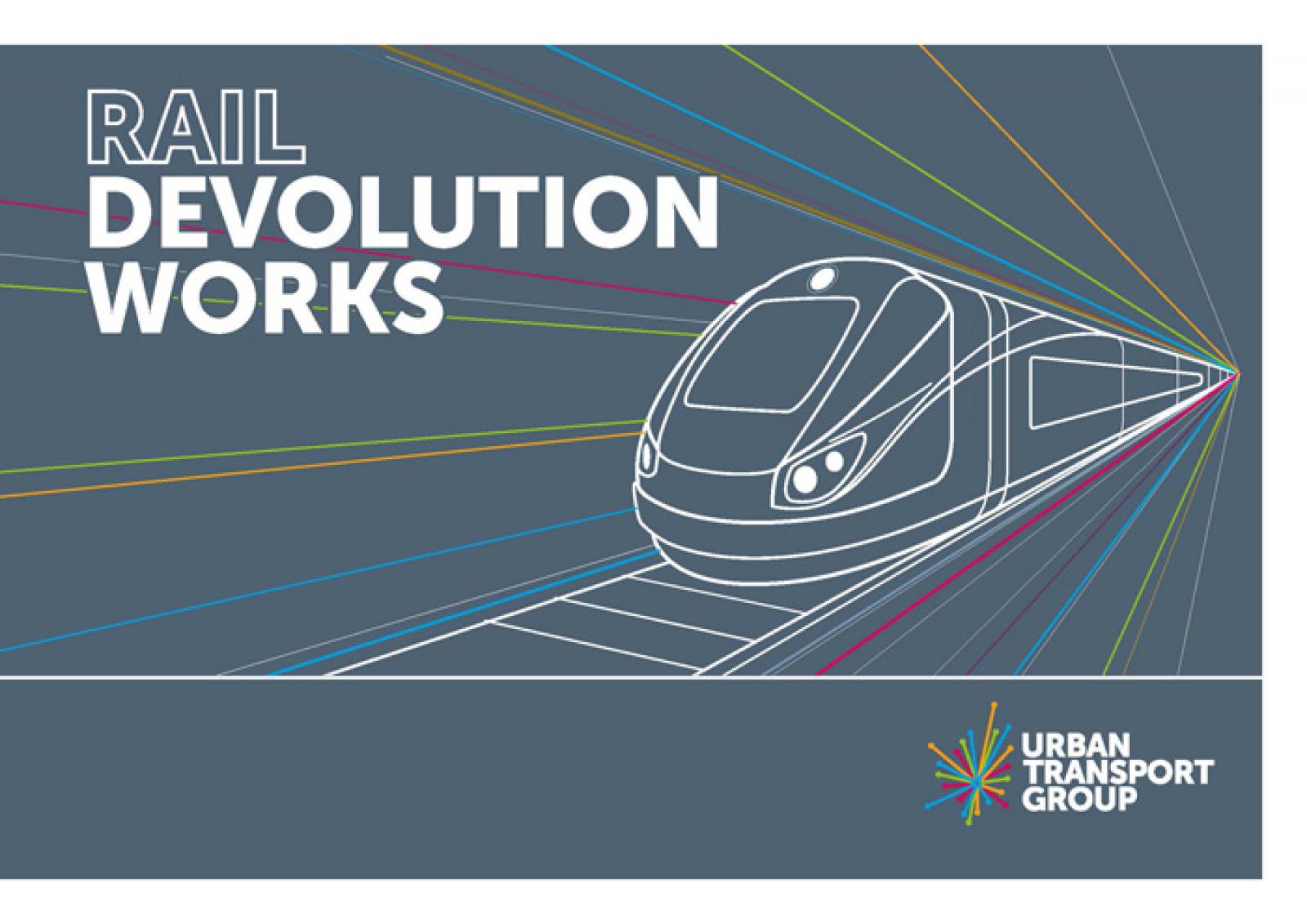 A study of devolved rail services in the UK has identified a strong trend of dramatic increases in performance, reliability and satisfaction levels among passengers since responsibilities for local rail services were devolved from Whitehall.
The Rail Devolution Works report, produced by the Urban Transport Group, argues that further rail devolution will enable other regions and areas to also radically transform rail services in a way that supports economic growth at the same time as improving the journey experience for passengers.
The report takes a detailed look at how devolution changed rail services for the better in Merseyside, on London Overground, in Scotland and in Tyne and Wear.
These improvements include:
In the first year of London Overground patronage increased by a third and after four years passenger satisfaction was up from 73% to 92%
£800 million invested in opening five new lines in Scotland – more new lines and stations than in any other part of the UK
Merseyrail has the most satisfied passengers of any franchise in England with consistent scores of over 90% satisfaction every year since 2008
Tyne & Wear Metro routes carrying 25 times more passengers than comparator heavy rail suburban services in the area
The report concludes that:
'When devolution happens train reliability and punctuality improves and passenger satisfaction levels increase. There is more innovation and investment. Rail services are planned with wider economic, social and environmental goals in mind. They become part of a more integrated approach to land use planning and economic development which opens up new synergies around funding sources to support further improvements and expansion. Rail services have also become more responsive and accountable to local decision makers, businesses and passenger priorities.  Rail devolution is also no longer an isolated phenomenon. To a lesser or greater extent it is now happening, or proposed for, much of the non-inter city rail network. Including in Scotland, Wales, London, the North of England and the Midlands. The best way to spread the benefits further would be to go with the grain of what has already been achieved.'
Ben Still, Managing Director of the West Yorkshire Combined Authority and board lead for rail at the Urban Transport Group, said the report provides a powerful evidence base to national government on extending the benefits of rail devolution more widely.
'Devolved rail services are, by definition, much closer to the local communities they serve because the decision makers implementing the service are both local to their communities and, crucially, accountable to those communities.

That local knowledge allows more innovation to flourish and directs investment to where it is needed. Rail services are planned with wider economic, social and environmental goals in mind – leading to strengthened local economies, greater access to opportunity for local communities and more focussed urban planning, particularly around new housing developments.

The Urban Transport Group has long advocated for the benefits of rail devolution to be extended to more areas, because as this report shows rail devolution works for passengers and for the economies and communities that devolved rail networks serve.'
The report also shows the immediate positive impacts of rail devolution so when Transport for London first took over parts of London's heavy rail network in the first year alone there were 12.5% fewer delayed trains and satisfaction levels increased significantly. After four years, the previously worst performing of all south east train services was top of the league, with passenger satisfaction levels at 92%. Similar increases were also seen in Merseyrail: the previously derided 'Miseryrail' is now the country's top rated franchise or concession, with satisfaction levels consistently above 90% every year since 2008.
Devolution has also seen more innovative approaches to ticketing and pricing. Under the devolved ScotRail, off-peak fare rises have been kept below the rate of inflation, helping to shift travellers from cars to trains; 16-18 year olds are now offered discounts of up to 50% to provide fairer and wider access to education and employment. Similar devolved flexibility led to the Tyne & Wear Metro to abolish peak fares because the large number of the region's workers on either zero hours or shift contracts could not benefit from season ticket offers.
'The Rail Devolution Works report does what it says on the tin,' said Ben Still.

'The evidence presented shows that devolution works for passengers and works for the places that devolved railways serve.

In all cases, devolution has delivered significant benefits for passengers and communities. Local decision makers have seized the opportunity to improve services which they know are vital to their wider economic, social and environmental priorities.

Devolved authorities have also shown that they can effectively manage issues that arise from services that cross administrative borders through collaboration and extending the benefits of investments they make beyond their boundaries.

By being closer to their local rail operator and local passengers than Whitehall or central government ever could be, they have not only raised the bar on performance but also have been accountable for any shortcomings.

That is why the Urban Transport Group, and our colleagues in Scotland and Wales, will continue to make a strong case for further extending the benefits of devolution so that we can deliver rail services that improve the lives, economies and communities of their local areas.'
The Rail Devolution Works report can be downloaded below.
Notes to editors: Interviews with Ben Still can be arranged upon request.
Media contact: James Bates, james.bates@urbantransportgroup.org, 0113 251 7204, 07810 304142.