Growth in van traffic creating 'considerable challenges' for UK cities, finds report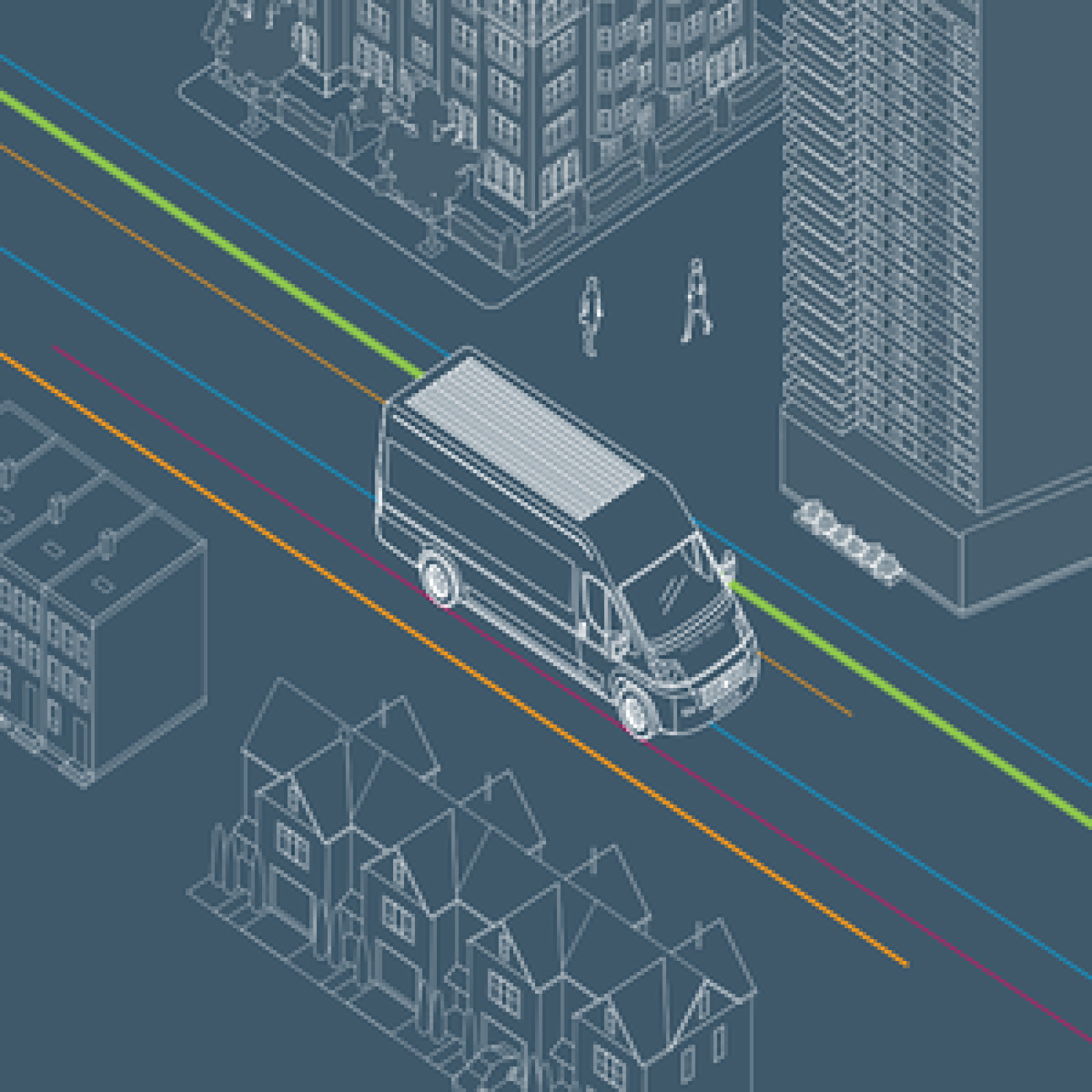 The significant growth of van traffic in the UK is creating 'considerable challenges' for cities and urban areas, from poor air quality to congestion - a new report from the Urban Transport Group finds today.
The report White van cities: Questions, challenges and options on the growth of urban van traffic, shows how 3.8 million vans (goods vehicles below 3.5 tonnes in weight including their cargo) are now registered in the UK. This figure has increased by 74% since 1996 – with vans now representing 15% of all motor vehicle traffic, compared to just 10% 20 years ago.  
The reasons for this growth are not yet fully understood but some possible explanations that have been suggested include the rise of online shopping deliveries and lighter regulation for vans when compared to HGVs.
This growth presents a number of challenges for the UK's cities and city regions, but the report also highlights the vital economic contribution of the vans sector, which is a 'significant source' of employment (with over 250,000 people employed as van drivers) and facilitates business activities beyond the logistics sector.
The report sets out ways in which companies and authorities have approached management of van traffic to mitigate negative impacts and maximise positive contributions, but acknowledges that more research and analysis is still needed.
Laura Shoaf, Managing Director of Transport for West Midlands, and lead Board member for the Urban Transport Group on freight, said:
"Van traffic is the fastest growing element of road traffic in the UK and this growth is set to continue. This presents considerable challenges for cities as they seek to reduce emissions and air pollution, cut congestion and provide delivery access for vehicles whilst designing places that prioritise people.

"But there are still a great deal of unknowns surrounding this growth. Gaining a better understanding of how and why van traffic is growing, who owns, manages and uses these vehicles and what their journey purpose is, would allow policy makers to better grasp the issues and develop responses. Technology and data may offer opportunities to further improve our understanding."
Key statistics highlighted in the report include:
Emissions: 96% of registered vans in the UK are diesel fuelled, and vans contribute 30% of nitrogen oxide (NOx) emissions from road transport, and 16% of carbon dioxide (CO2) emissions from road transport.
Congestion: In 2013, congestion cost the UK economy £20.5 billion. Research reveals congestion collectively costs van fleets £915 million a year.
Safety: Of the 10,800 vans stopped at the roadside each year, 88.5% are overloaded; 63% have serious mechanical defects; and 50% fail their MOT. But vans have a lower rate of accidents per mile than other road vehicles.
Data and technology: New technology and data offer opportunities to improve the efficiency of deliveries and make more effective use of vehicles - cutting fleet mileages and associated emissions.
The report proposes a number of research questions which could help city region transport authorities to better understand the van sector. These include:
Who owns, operates and uses vans in city regions?
What kinds of activities are being supported by van use?
For vans making deliveries, to what extent are these efficiently loaded and routed?
Jonathan Bray, Director of the Urban Transport Group, added:
"White van cities are now a reality. The challenge we face is to reduce the negative impacts from the growth of vans, whilst still allowing them to play their vital role in underpinning wider city region economies."
Today's report is part of the Urban Transport Group's wider work on freight. This includes a Working Group on Urban Freight which shares expertise and best practice, explores last mile solutions and examines issues of congestion, air quality and safety; our landmark 2015 report Delivering the future, which looked at the essential role of urban freight in ensuring the effective functioning of the UK economy; and the latest statistics on rail and road freight presented on our Data Hub.