Case made for continuing focus on investment and devolution at Urban Transport Group parliamentary reception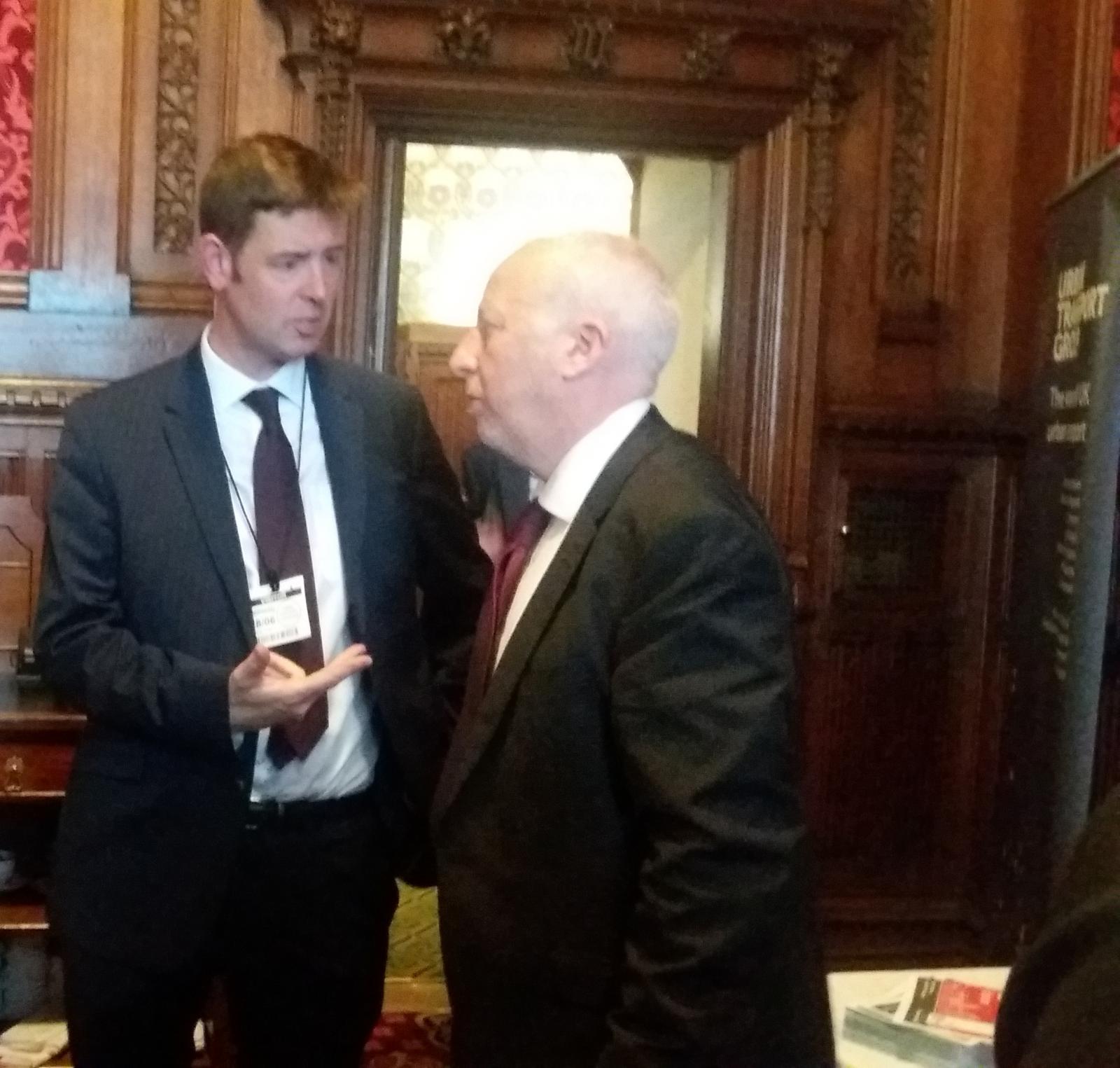 At a reception attended by more than 100 parliamentarians and key players in the urban transport debate Tobyn Hughes, Managing Director of Nexus and chair of the Urban Transport Group said that urban transport is the beating heart of successful cities, and to ensure city regions continue to thrive they need to have more power over their own destiny.
Speaking at the event held in the Strangers Dining Room at the Palace of Westminster on 28 June 2017, Tobyn Hughes said:
"In order to achieve the outcomes all cities and their citizens want to see, it is vitally important that we have two things – adequate and consistent funding and an accelerated movement on the transfer of powers that city authorities need in order to deliver good integrated transport.

We were very pleased to work closely with Government on the Bus Services Act 2017, and look forward to the secondary legislation being put in place.

We will also continue to make the case for greater involvement in the planning and delivery of our local rail services.  In most of our areas we operate popular and successful light rail systems that are helping to shape our cities' growth, so we know all too well the value of planning local rail.  This is all the more so for stations that are used by so many people and can either drag a community down, or help to transform and regenerate it.

We are a 'bridges not walls' network and keen to work with and learn from all players in the urban transport debate to help develop the best policies possible."

Notes to editors: images from the UTG reception can be accessed at the UTG Flickr pages: https://flic.kr/s/aHsm3yjGcp
Photo caption: Tobyn Hughes, Managing Director at Nexus (left) speaks with Shadow Secretary of State for Transport Andy McDonald MP. 
Media contact: James Bates, Urban Transport Group, 0113 251 7204, 07810 304142, james.bates@urbantransportgroup.org