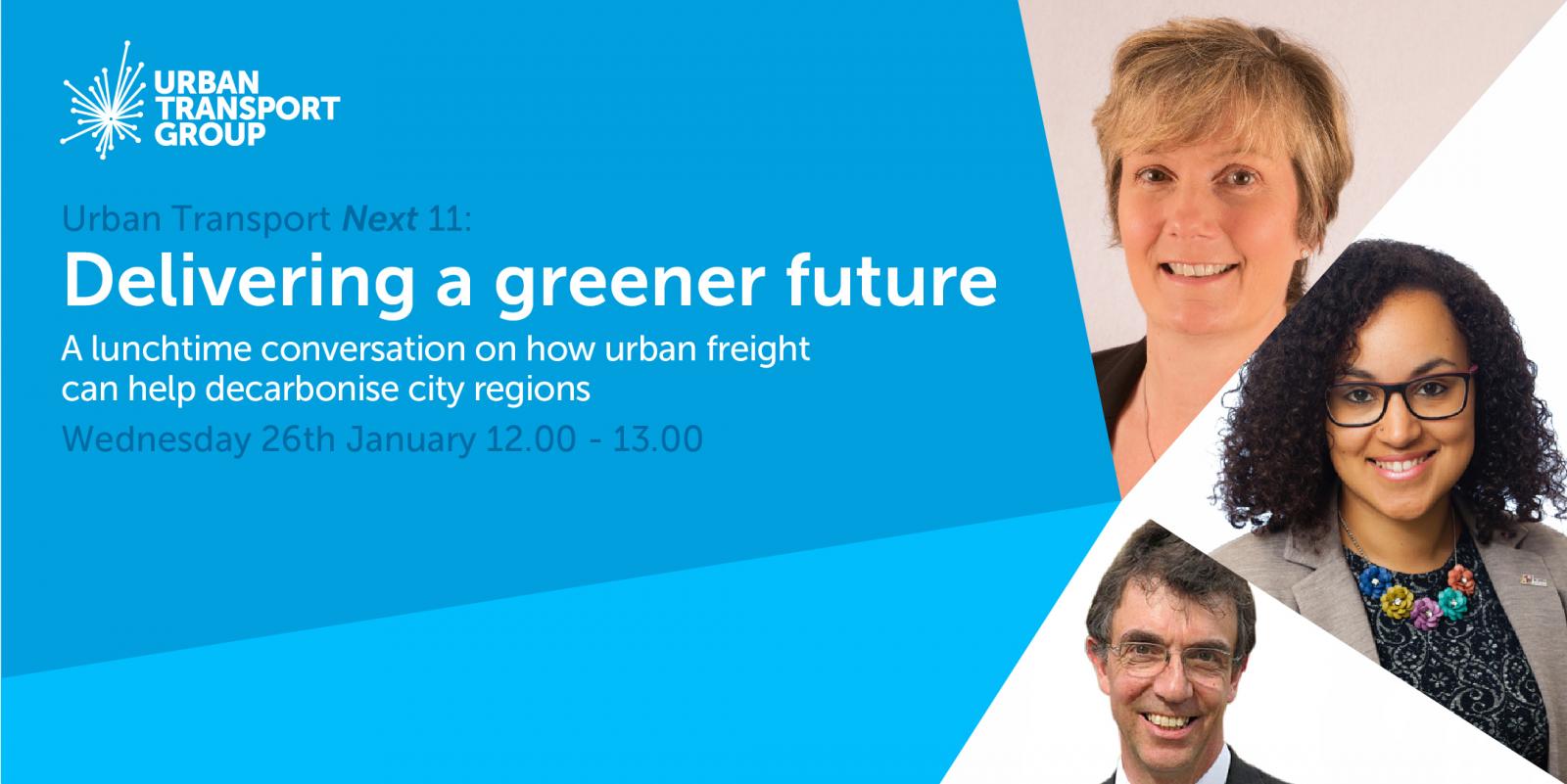 Urban Transport Next 11: Delivering a greener future
In this episode, we looked at how innovations in freight can make our city regions greener, fairer, healthier and more prosperous places. Our panel discussed how climate change, the Covid pandemic and the emergence of new technology have changed the freight sector over recent years, and what support is needed so that freight can help city regions and national Government to achieve their decarbonisation targets and wider public policy goals.
Our guests were Maggie Simpson, Director General of the Rail Freight Group and Clare Linton, Policy and Research Advisor at Urban Transport Group. They were interviewed by transport expert Stephen Joseph. 
You can listen again below...
You can also subscribe to the podcast on Podbean, Apple, Google or Spotify.
Alternatively, you can watch the conversation on YouTube.
About the panel…
Maggie Simpson
Maggie is Director General of the Rail Freight Group, the representative body for rail freight in the UK. Since joining in 2005 she has worked to promote growth in rail freight and to support member companies of the Group in their activities.
Clare Linton
Clare is Policy and Research Advisor at the Urban Transport Group. She conducts research across a range of policy areas including transport and housing, public health, social inclusion, freight, people and skills, sustainability and smart transport futures.
Clare is the lead author on the new 'Delivering a greener future' report and co-ordinates UTG's Urban Freight Working Group.
Clare has a PhD in Low Carbon Technologies from the University of Leeds, and holds a BA in Geography and an MSc in Climate Change and Policy, both from the University of Sussex.
Stephen Joseph, OBE (interviewer)
Stephen is a transport policy consultant, specialising in urban and local issues and in smart transport. He was Chief Executive of Campaign for Better Transport (formerly Transport 2000) from 1988 to 2018. He has been a visiting professor at the University of Hertfordshire's Smart Mobility Unit since 2018, having received an honorary doctorate from the University in 2010.
At present, Stephen is a trustee and chair of the Foundation for Integrated Transport. He is a director of the Transport for New Homes project, which the Foundation established. He also chairs the Smart Transport board for Bauer Media and is an adviser to the Rail Devolution Network. He was awarded the OBE in 1996 for services to transport and the environment.