A family adventure across Europe by rail: The best idea ever or the worst?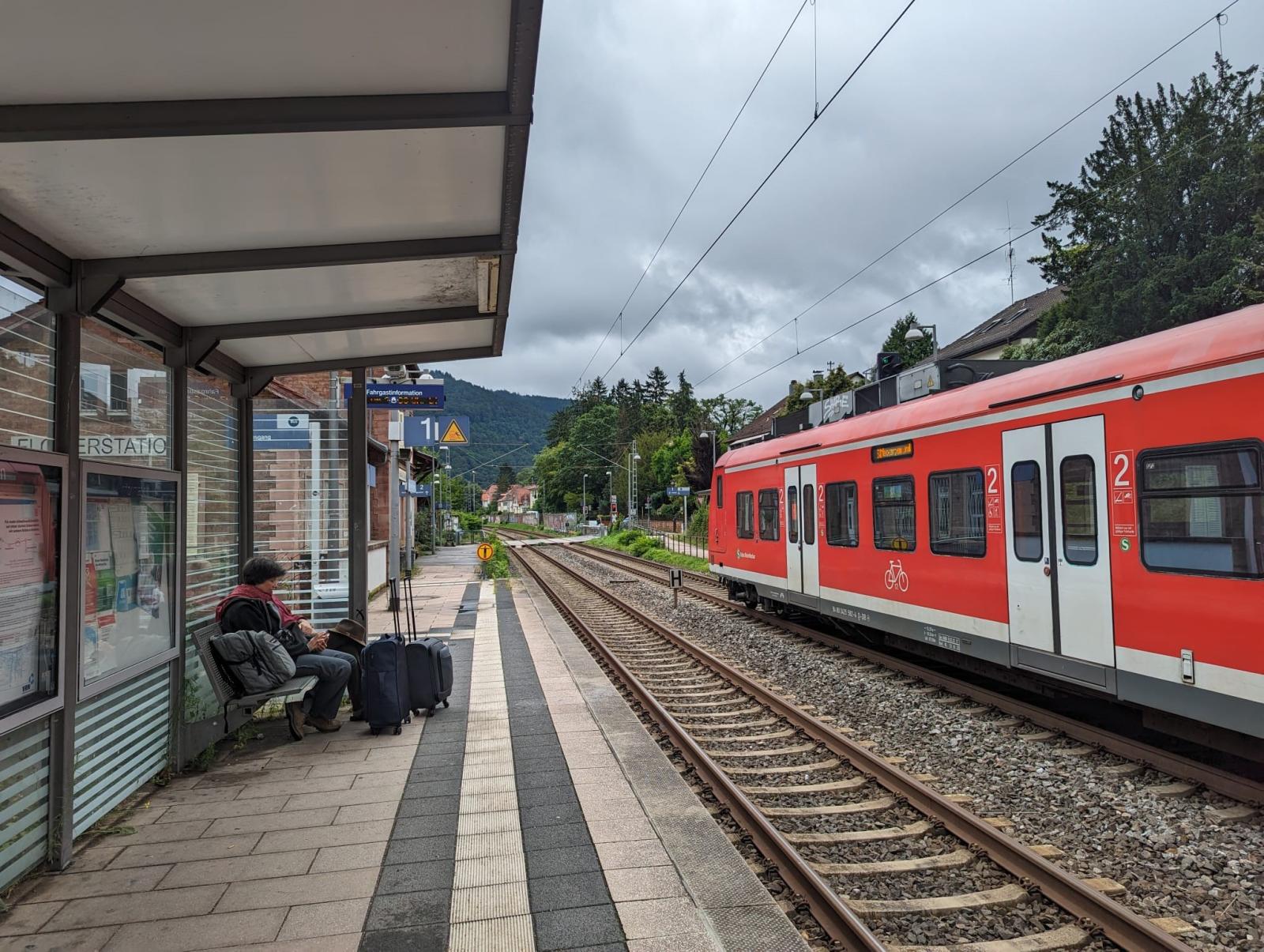 Last month, at the very beginning of the school summer holidays, myself, my husband and our two boys (aged eight and six) embarked on a great adventure - to explore Europe by rail. It's the kind of trip I've been wanting to do for a long time but had more or less discounted as I wasn't sure how it would work with two smallish children.
However, when my neighbour shared her family's plan to do an interrailing trip with their seven-year-old daughter, this long-held dream suddenly returned into the realms of the possible. What they had planned sounded so exciting, such an adventure, that I couldn't resist the urge to plan our own version.
The excellent book, Europe by Rail, was my starting point, together with the comprehensive advice available from the Man in Seat 61. These resources helped me understand the sheer variety of places that can be reached on the train and narrow those down to what might actually be do-able without breaking everyone. I wanted the holiday to be fun but not frantic - think Michael Portillo and his Great Continental Railway Journeys rather than a 'Race Across the World' kind of experience!
I had a rough idea of where we could go and it was now time to begin making some firmer plans. I ordered our Interrail mobile passes (brilliantly, under 11s are free!) and opted for the pass offering seven days travel in one month, which I felt would be sufficient to cover what we needed.
The app allows you to plan every train you want to travel on and add it to 'your trip' in the app but also to maintain a bit of flexibility by not actually transferring each stage to your pass until you're virtually on the platform and know without doubt that you are getting on that train (this is great if you decide that you'd like to spend a bit more time in a place or if lunch took longer than expected!).
That said, there are a number of trains where reservations are required (notably Eurostar and many high speed journeys) which does add constraints (and cost), but aside from your initial journey out of the UK, there are usually slower, regional train alternatives where you don't need to book and can be a bit more footloose.
After much deliberation, research and hammering the journey planner on the app, I arrived at an itinerary I thought would work. My aim was to ensure that we didn't spend more than around three hours on the train at a time (unless it was a sleeper of course), that we had time to explore and rest in the places we visited, and that there would be no tight changeovers requiring rushing around.
My aim was to ensure that we didn't spend more than around three hours on the train at a time (unless it was a sleeper of course), that we had time to explore and rest in the places we visited, and that there would be no tight changeovers requiring rushing around.
Setting off on a very early train from London, we would travel to Cologne, Germany (via Brussels) and stay one night. We would then head to Heidelberg for two nights, before crossing over into Austria and staying for three nights in Innsbruck. From there, we would cross into Italy, staying seven nights at a Eurocamp on Lake Garda (conveniently located in walking distance of a railway station) to give us a longer break. Batteries recharged, we would head from there to Zurich, Switzerland (via Milan) where we would catch the sleeper train up to Utrecht in the Netherlands, staying for one night. We would then travel the short distance to Amsterdam to catch the train back to London. Sixteen days, with the chance to touch base in six countries. With only my experience of the UK rail network to go by, it seemed the stuff of dreams, surely it couldn't be possible?
Whenever I talked to people about our planned holiday, I always said it would either be the best idea ever or the worst idea ever. My eight-year-old certainly thought it was the best idea ever and told anyone and everyone about what we had planned, meaning I couldn't really back out of it. He was so excited that we could visit so many different countries in one holiday and all on the train. I was excited too, but also very nervous. What if it didn't work, what if it did turn out to be the worst idea?
Well, I needn't have worried, because we had the best time. What a pleasure it was to travel through (rather than fly into) Europe and see the different landscapes scrolling past the window. The spectacular views of the mountains and Heidi-style chalets as we travelled through Austria were a particular highlight.  
How convenient to travel right into the centre of cities, drop off our bags (whether at our accommodation or in the huge banks of affordable luggage lockers available at most of the big stations) and start exploring right away. The luggage lockers were particularly helpful. When we had a couple of hours between trains in Brussels and in Munich, the lockers meant we could dump our bags and have time to enjoy those places – whether it was eating a real Belgian waffle in the beautiful (albeit rather wet!) Grand Place or fitting in an open-top bus tour and a play park in Munich before hopping on the next train.
How amazing to experience so many different cultures, foods and ways of living in the space of just over a fortnight.
One of my favourite places – and one I would like to return to – was Utrecht. Relaxed and beautiful, walking, bikes and boats are the main ways people move around the Dutch city that Miffy calls home (she even has her own traffic light).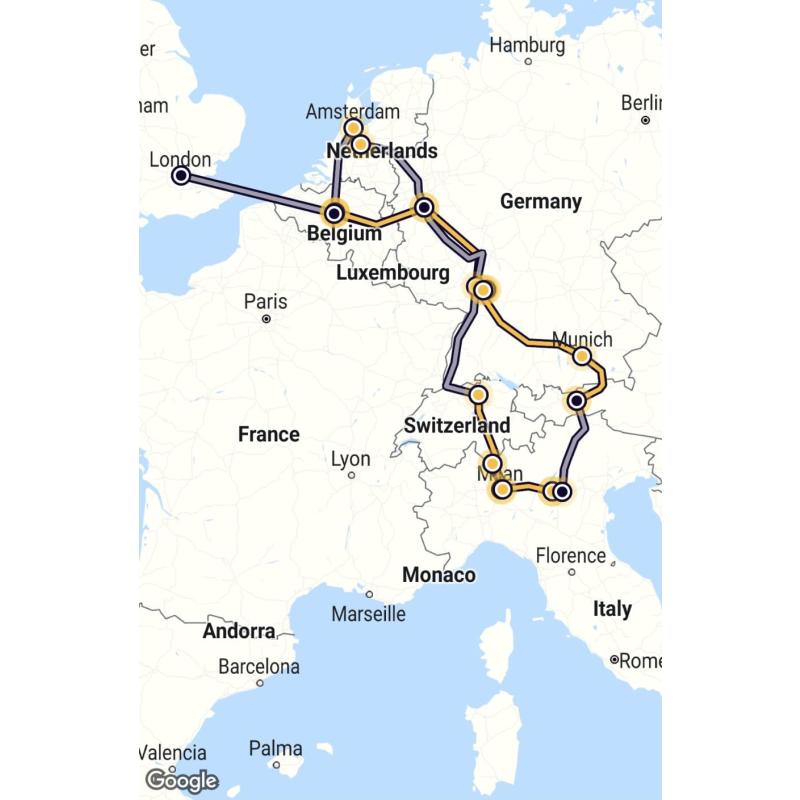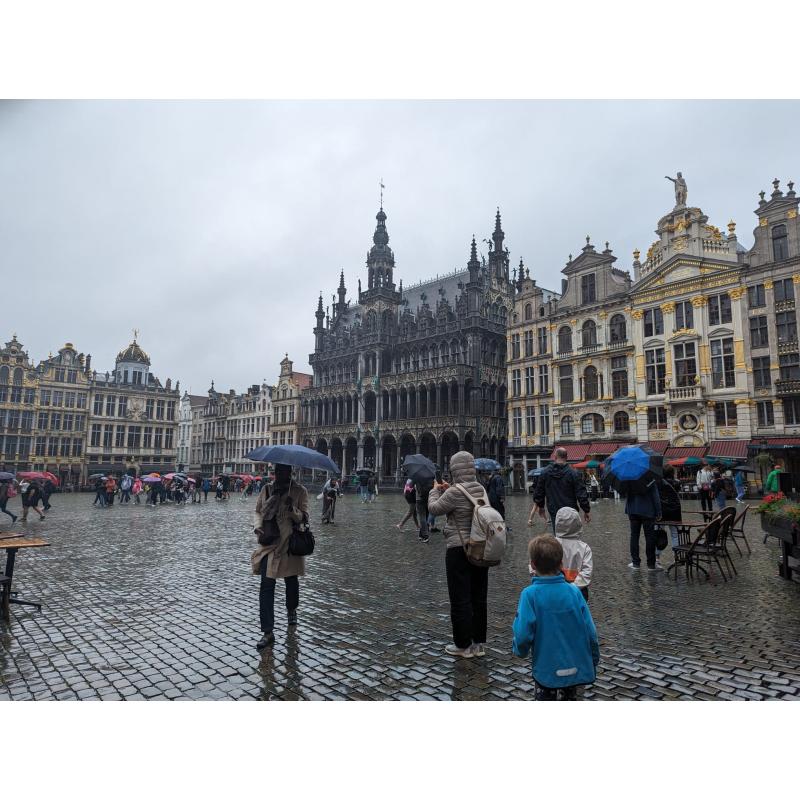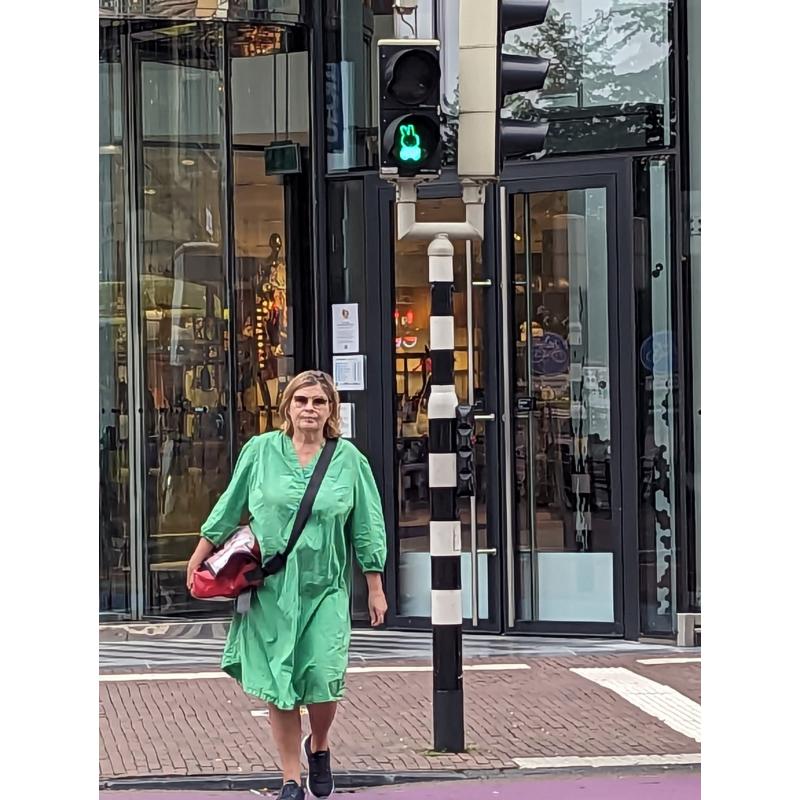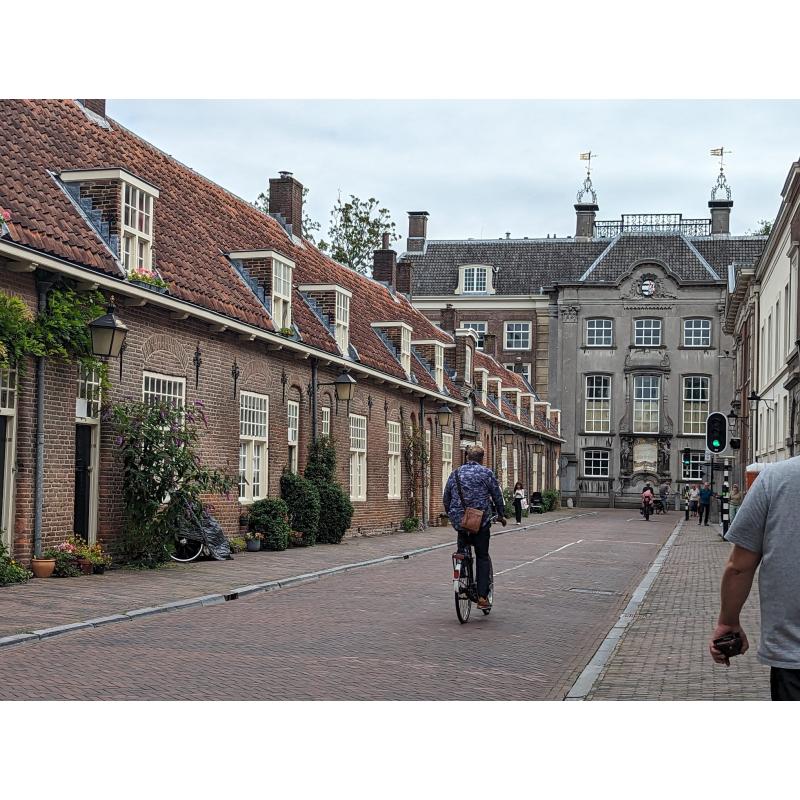 How welcome to experience a rail network that pretty much runs like clockwork and is easy to navigate. Having a single smart pass and app opening up the whole European rail network seems nothing short of amazing given the struggles we have in the UK in simplifying ticketing and the passenger experience. The on-train screens were also reassuring (we are on the right train!) and informative.
But it's not all about the technology.
I particularly liked the printed timetables on most stations which are organised by hour and list which services run during that hour and which platforms they depart from. The fact that these are printed gives a sense of confidence and indeed, our experience was that the printed train times and platforms could be relied upon as accurate.
On the rare occasion where something went wrong, or our plans changed, we had the tools at our disposal to make other arrangements using a combination of the Interrail app and the printed timetables. Plus, all announcements in the stations and trains we used were in English as well as the local language. These elements helped remove a lot of the stress and uncertainty that we often associate with rail travel in the UK and left us free to enjoy the experience of travel as well as the destination.
Travelling as a family, it's also worth noting that children are made to feel very welcome on trains across Europe. On one train, following a sign with a bear through the carriages led us to a special area for families decorated with fun designs and complete with tables that doubled as game and puzzle boards. Another train had staff dedicated to ensuring young travellers had a good journey and special tickets that could be exchanged for a free collectable model train. These were really special touches and the toy trains in particular kept my youngest occupied for the rest of the journey as he made tracks for them out of paper and got lost in his own imaginary world.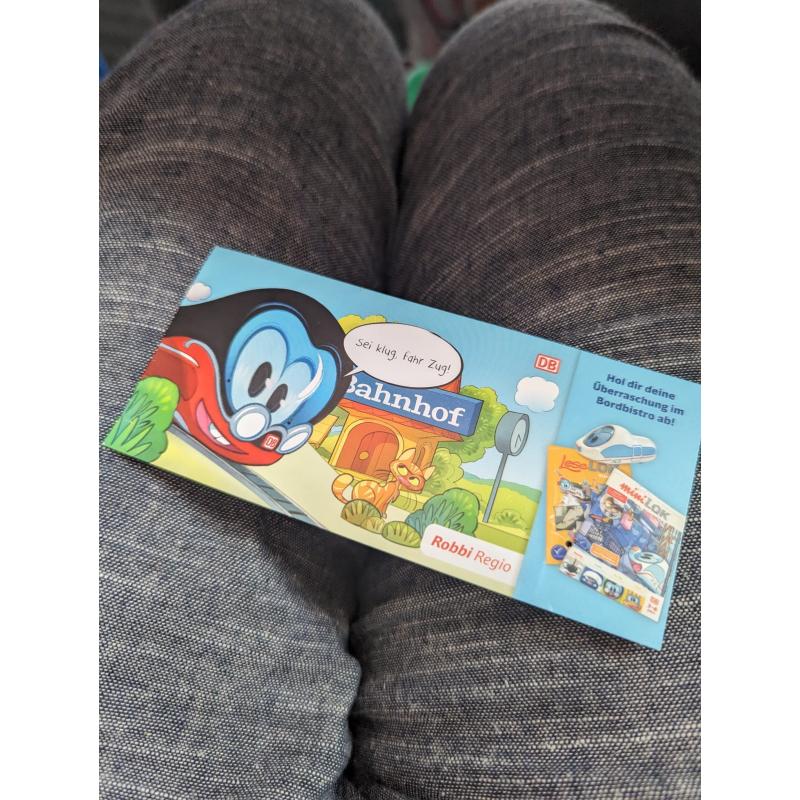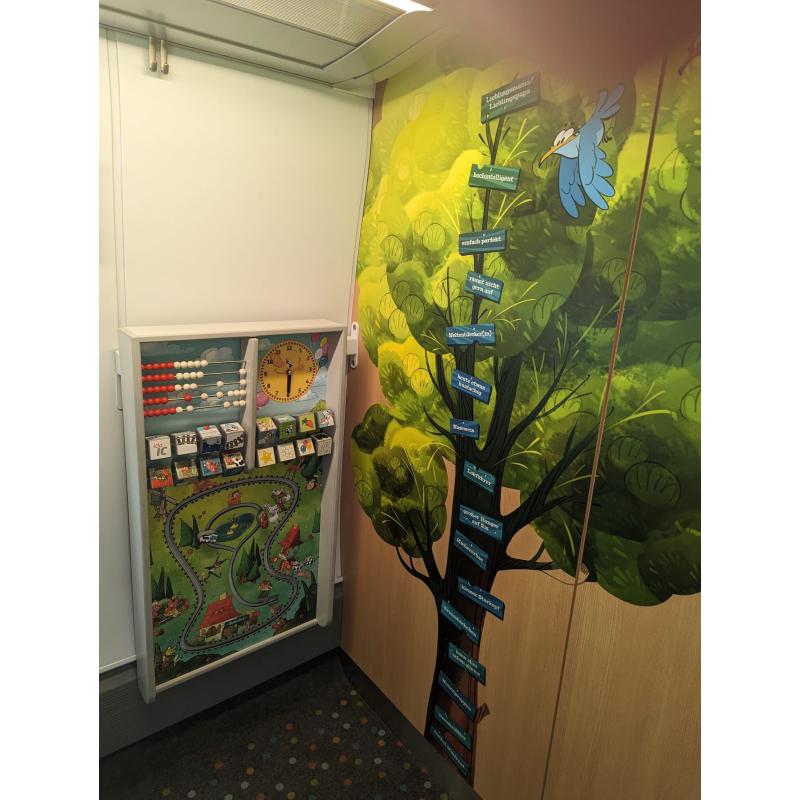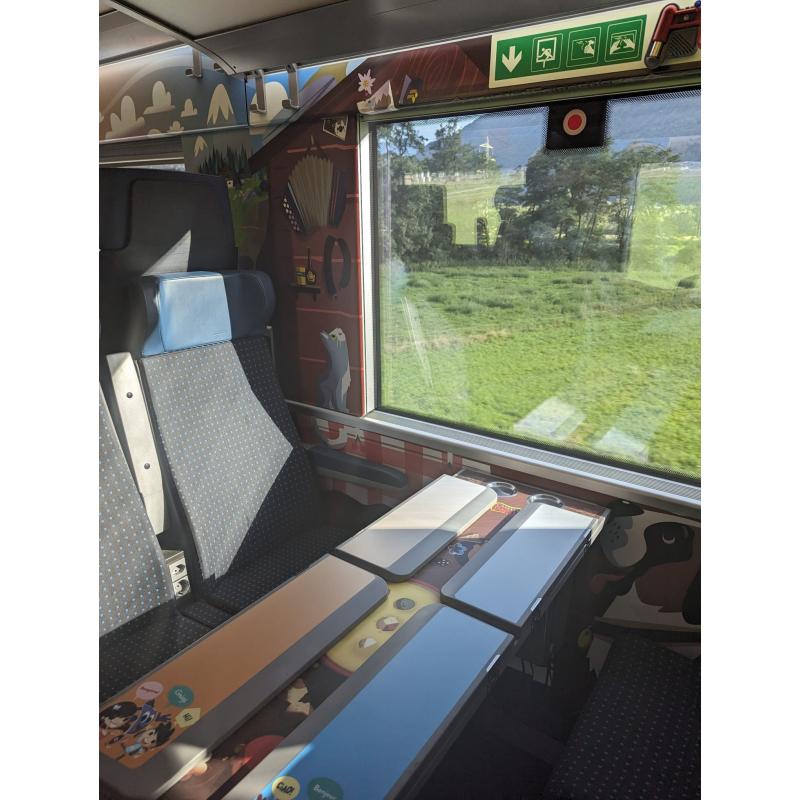 I should add that our trip, of course, wasn't all sunshine and roses. As with any family holiday, there was stress, overtiredness and some minor meltdowns. But overriding and outshining all of that are the amazing experiences we shared together.
Exploring Europe by rail was indeed the best idea and far from saying 'never again', it's something we would all like to repeat in the future. It felt like a genuine adventure and there's a real sense of achievement that we made it work. It goes to show just how far you can go without using the car or travelling by air, and what's to be gained by letting the train take the strain.
My Interrail app tells me we travelled over 3,000km, using 19 trains, travelling to 17 places across six countries. All in all, we spent 1 day, 10 hours and 18 minutes on the train. Not too bad considering how far across Europe we got. And for anyone attempting this with small kids, my top tips are to invest in a huge sticker book and to keep the snacks coming!
Rebecca Fuller is Assistant Director at the Urban Transport Group