Zero emission buses
The Urban Transport Group, together with design company Arup, is running a series of events on how we transition to zero emission buses in our city regions.
The series is focusing on sharing best practice and experience from across the UTG network.
Events will be held every 6 to 8 weeks over 2023 and will focus on different aspects of the transition, from mapping out zero emission fleet requirements and depot design, to working with the energy sector on challenging issues such as upgrading electric connection infrastructure.
The below graphic maps out future event topics: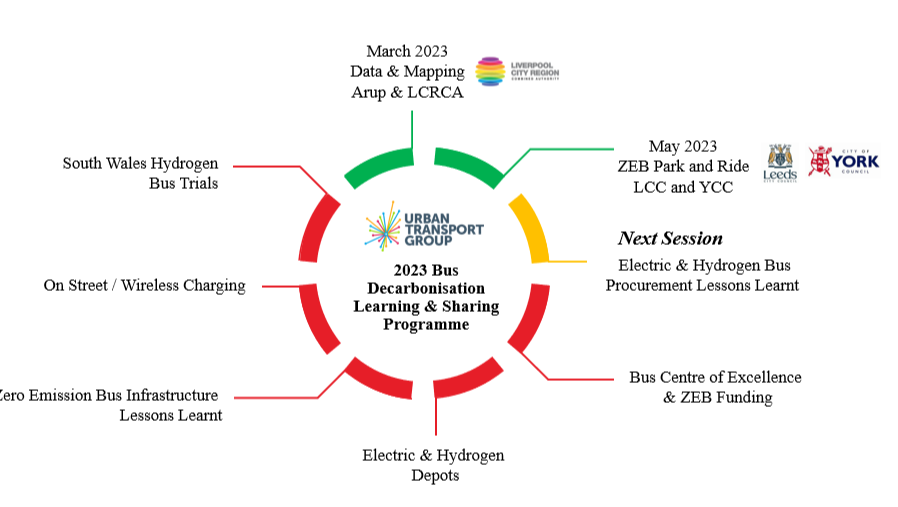 Urban Transport Group members can view the presentations from each of the events using the links below.