West Midlands transport chief is new chair of Urban Transport Group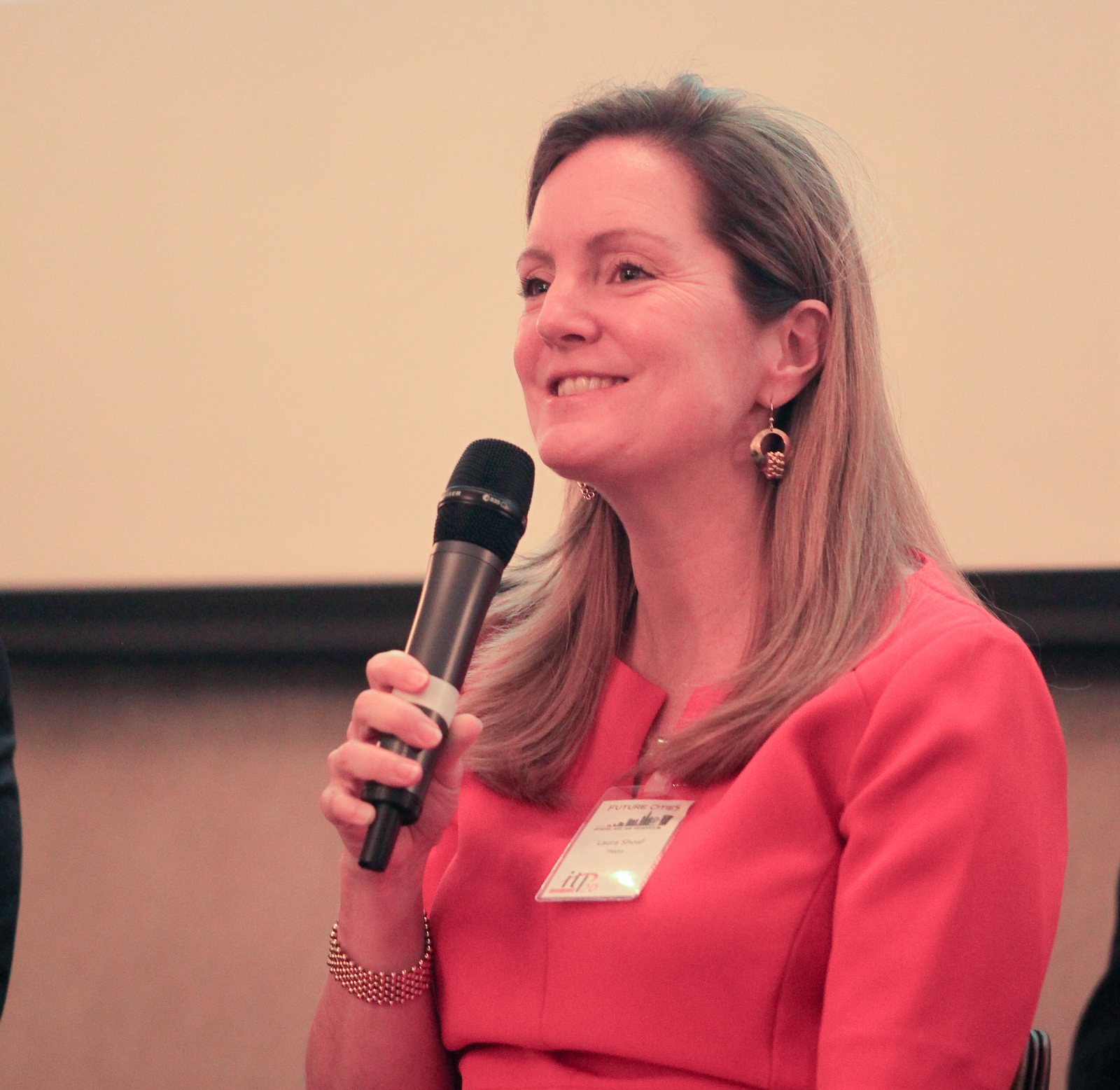 Laura Shoaf, the Managing Director of Transport for West Midlands (TfWM), is the new Chair of the Urban Transport Group. 
Laura, who was previously Vice-Chair, has over 20 years' experience leading in urban transport planning in the UK and USA, and is long standing supporter of the organisation's goals to bring funding and powers to city regions where they can be managed and implemented with local knowledge. 
She is the first female Chair of the organisation and was recently shortlisted in the Everywoman awards for transport and logistics as a leader in their field. She has been at the helm while TfWM has won the National Transport Awards' most coveted prize, Transport Authority of the Year, three times (in 2016, 2018 and 2019).  
Her appointment follows the end of the two-year term of outgoing Chair Stephen Edwards, the Executive Director of South Yorkshire Passenger Transport Executive.  
The Urban Transport Group is the UK's network of city region transport authorities. Its Board is made up of seven Directors - one from each of its full members. 
In her Managing Director role, Laura is responsible for key initiatives across the West Midlands metropolitan area and is overseeing more than £4 billion investment in the region's infrastructure through the HS2 Connectivity Package and the Strategic Transport Plan.  
She has been leading the region's transport response to the coronavirus pandemic ensuring that services have been kept running for key workers throughout. 
Laura Shoaf said:
"I am delighted to have the opportunity to Chair the Urban Transport Group and to work with colleagues from across the city regions to meet both the challenge of the COVID-19 crisis and the ongoing transformation of urban transport networks. 
"During the pandemic, the Urban Transport Group is proving its worth more than ever with intensive daily liaison on the multiple operational and financial challenges that all its members face. It has been, and continues to be, invaluable to collaborate on these problems and to be able to make common representations to Government to secure the funding and policy support we need. 
"Alongside our response to COVID-19, we as a network are also delivering on the strong consensus on the need for high quality, integrated urban public transport networks that can support the greener, healthier and more prosperous city regions that we want to see. Our members are at the heart of delivering programmes to achieve this, including extensive investment in better rail and bus services, as well as in making active travel easier and more attractive.  
"The Urban Transport Group network is in great shape thanks to the leadership of my predecessor, Stephen Edwards, meaning we're well equipped to tackle the considerable challenges - and capitalise on opportunities - that 2021 will bring. If other urban areas would like to join our growing and successful network, we would be very happy to discuss this with them."