New report highlights changing transport needs of "flat white economy"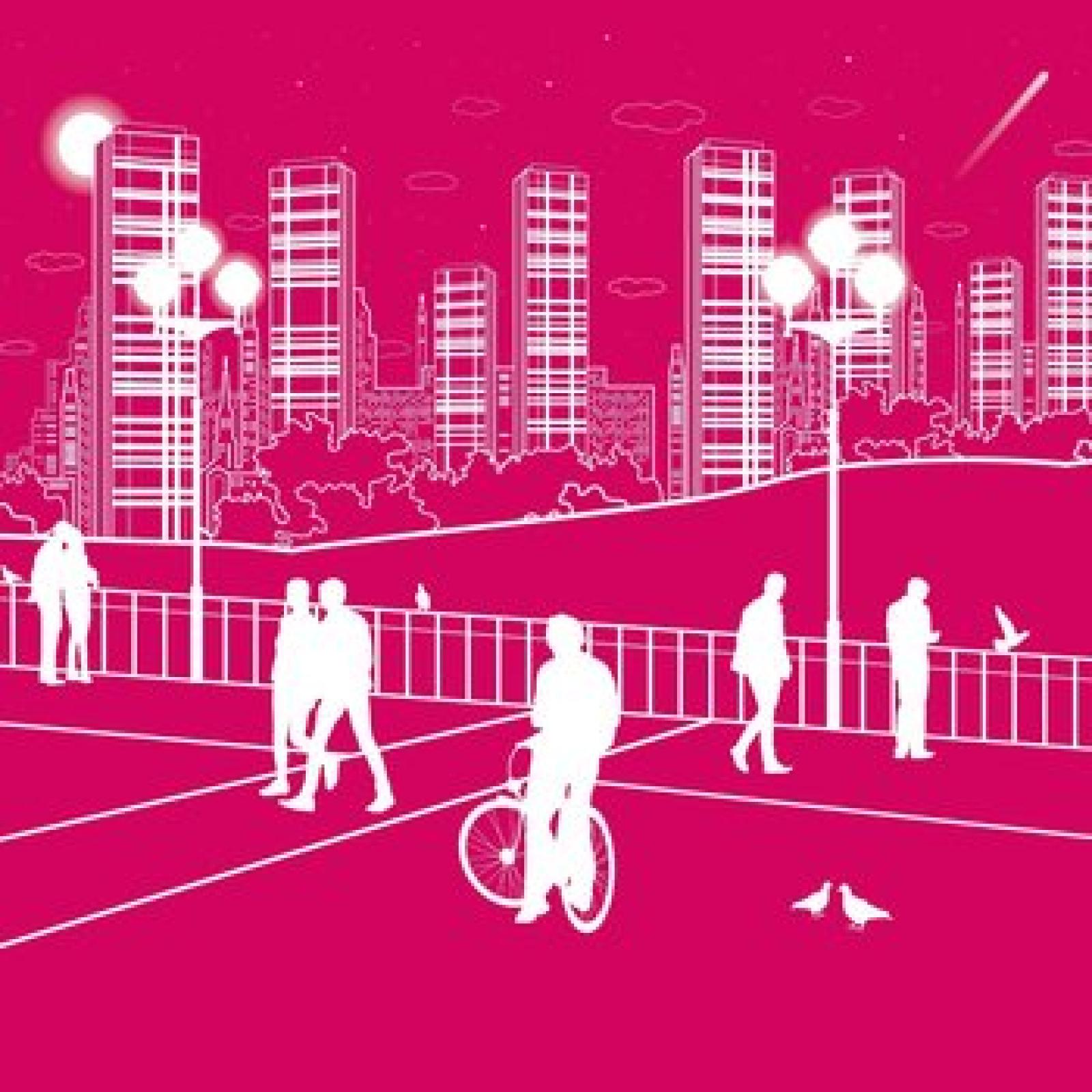 Transport needs in urban areas are changing amid the growth of the so-called "flat white economy", a new report from the Urban Transport Group highlights today.
The report, Banks, bytes and bikes: The transport priorities of the new economy, shows how the "flat white" or new economy – in which communications, media and information businesses have joined city-centre based financial and legal services – is already a major driver of the UK economy, with further growth likely. It goes on to set out how these sectors increasingly favour urban locations with good quality of place, as well as good access on foot, by bike and by public transport.
The report finds that:
'The traditional view is that the number one transport priority for business is for large infrastructure schemes which enable goods and services to move as rapidly and freely as possible around the country. There is no doubt that for some sectors of the economy this continues to be a key goal.
'However our economy is changing. The traditional city centre based financial and legal service sectors are now being joined by a growing, and increasingly important, 'flat white economy' (communications, media, information) which prefers creative urban enclaves with good public transport and active travel access over bland, dispersed car based locations. The new media entrepreneur of 2018 can be as proud of his bicycle as the industrialist of 1988 was of his Rolls.'
Jonathan Bray, Director of the Urban Transport Group, said:
"This report shows how changes in the economy are combining with wider social change, leading to new attitudes to working life which give more priority to quality of life, flexibility, authenticity, work-life balance, creativity and interaction. More people in more key sectors of the economy do not wish to be 'buried alive' in a business park on the outskirts, however good the car parking, and their skills are in sufficient demand that they can choose the employers that provide them with a more interesting and rewarding working environment and lifestyle. At the same time, more companies want to tap into the buzz, energy and dynamism that being part of wider urban life can bring.

"All these trends can be seen on the ground with more businesses choosing to locate in urban centres which can be easily accessed by public transport, by bike and on foot. It's time therefore to challenge monolithic views of what business wants on transport in favour of a more nuanced perspective which recognises that there is a new economy with new perspectives on transport priorities. Otherwise we are in danger of pursuing transport policies that favour some sectors of the economy over others on the basis of old thinking and misconceptions."
The report poses two key questions:
Is the right balance currently being struck in supporting the transport needs of the new economy compared with other sectors of the economy?
Do these new sectors of the economy need to find their voice to ensure that a more accurate and nuanced view of business priorities is reflected in wider transport policy making?
Banks, bytes and bikes: The transport priorities of the new economy also highlights how these trends are not unique to the UK, with a "view from the US" from the American Public Transportation Association showing how areas such as California's Silicon Beach have become clusters for new technology with diverse and improving transport options.
The report can be downloaded here.
For more contact James Kershaw, Media and Communications Manager, on 07 496 596 496 or Jonathan Bray, Director, on 0781 804 1485.