This series of reports - published prior to the COVID-19 pandemic - identified some of the most defining transport patterns changing the face of the UK's city regions.
As part of our aim to be at the heart of a transport debate driven by good data and analysis, the reports used statistics from our member city region transport authorities, as well as national, regional or sub-city regional data sets. 
The first report in 2018 analysed economic and population patterns, and transport trends (bus, rail, mass transit and modern trams, private car and vans, taxi and active travel), and the follow-up report in 2019 also looked at the issues of housing need and social inclusion.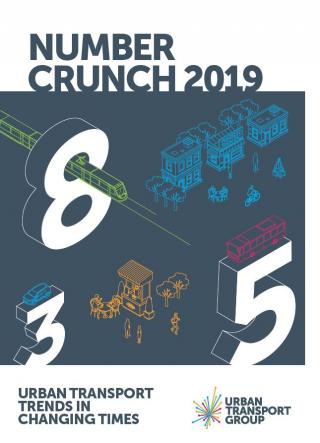 Report
Number crunch 2019: Urban transport trends in changing times
This is the second in our Number crunch report series and provides an updated overview of the key trends over the last ten years, as well as taking a look at what the new and most recent data is telling us.
We are living in rapidly changing times. Big shifts are taking place in urban transport trends.
Read more

about Number crunch 2019: Urban transport trends in changing times
Download file