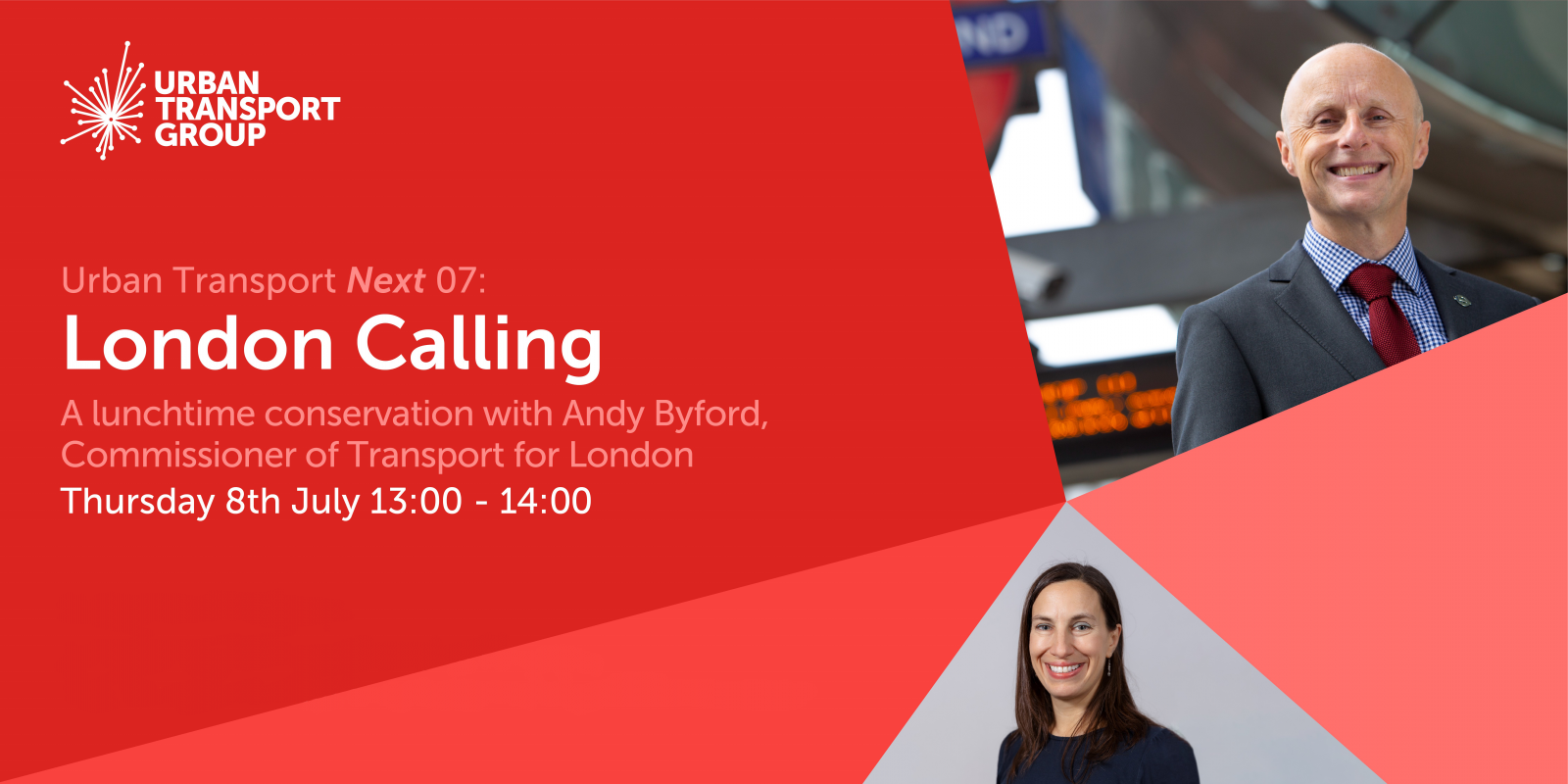 Urban Transport Next 07: London Calling
In this episode Jo Field interviewed Andy Byford, Commissioner of Transport for London, about his experiences since stepping into one of the transport sector's biggest jobs in 2020, in the middle of a global pandemic. 
Jo explored how Andy has sought to steer his Transport for London team of 27 thousand direct employees, and another 60 thousand contracted employees through this difficult time. He talked about the need to bring people with you behind a shared vision and his ambition for the organisation to better reflect the communities it serves. He discussed how London's public transport can bounce back from its largest peacetime crisis and what TfL will need to do to support a green and just recovery for the capital from COVID-19.
You can listen again below...
You can also subscribe to the podcast on Podbean, Apple, Google or Spotify.
Alternatively, you can watch the conversation on YouTube.
About the panel
Andy Byford
Andy Byford is a transport professional whose thirty year career has spanned three continents.
Andy joined London Underground in 1989 as a uniformed Station Foreman before working his way up to General Manager of the Bakerloo, Central and Victoria Lines.
After a spell as Operations and Safety Director of two mainline train operating companies, Andy's career took him to Sydney as Chief Operating Officer of Australia's largest railway network then on to Canada where he headed up the Toronto Transit Commission.
Most recently, Andy served as President of New York City Transit, the busiest and largest transit system in North America.
Andy returned to Transport for London in June 2020 as Commissioner.
He grew up in Plymouth and is a graduate of the University of Leicester.
Jo Field
Jo Field is the Founder and Managing Director of JFG Communications, a consultancy specialising in stakeholder engagement, political communications and diversity for the transport sector.
Named among the 100 most influential women in Westminster and the top ten most inspirational women in public affairs, Jo has over 18-years of experience in helping companies engage their stakeholders, build advocacy for their plans, and inform and influence public policy. 
Before founding JFG Communications, Jo spent almost a decade at Transport for London where she built and led the company's award-winning stakeholder engagement team, building stakeholder support and advocacy for London's transport infrastructure and the funding to deliver it. 
Jo is especially passionate about addressing women's under-representation in the transport sector and was elected President of Women in Transport this year, having been a Board Member since 2015.