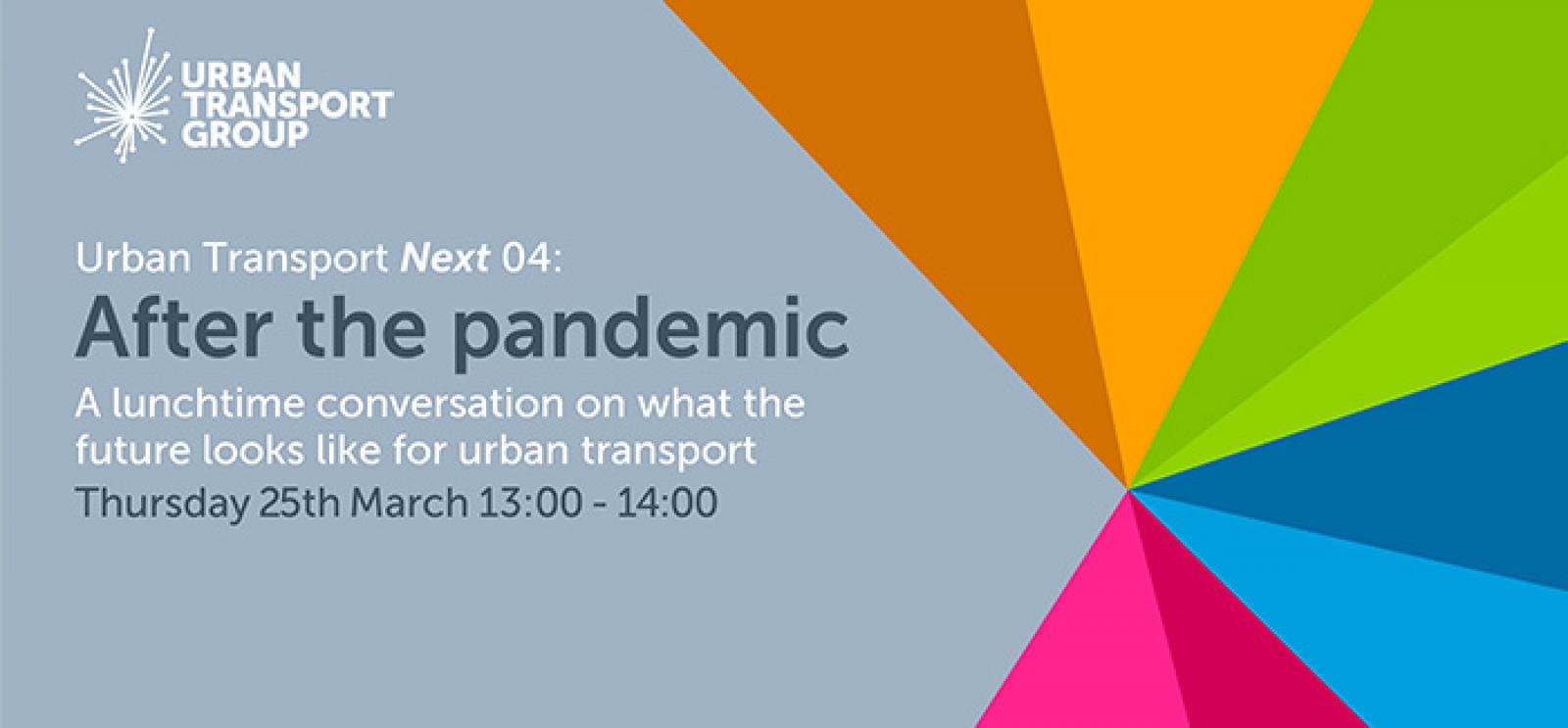 Urban Transport Next 04: After the pandemic
This was the fourth event in our Urban Transport Next series. In this episode, we explored what the landscape for public transport might look like post-pandemic. The conversation touched upon how taking both a rational and emotional approach could encourage people back to public transport; the use of technology and communications to manage returning commuter peaks, and the role of on-demand public transport services in this new, COVID-19 world.
Our guests were Mohamed Mezghani, Secretary General, UITP (International Association of Public Transport) and Laura Shoaf, Managing Director, Transport for West Midlands and Chair of the Urban Transport Group. They were interviewed by Philipp Rode, Executive Director of LSE Cities.
You can listen again below...
You can also subscribe to the podcast on Podbean, Apple, Google or Spotify. 
Alternatively, you can watch the conversation on YouTube.
Mohamed Mezghani 
Mohamed has been working in public transport and urban mobility related fields for more than 30 years. Since January 2018, and currently, he is the Secretary General of the International Association of Public Transport (UITP). Until then, he had been Deputy Secretary General of UITP (2014-2017), Knowledge Director (2001-2006) chairing the department developing content-related services for UITP members, and Senior Manager (1999-2001). From 2006 till 2013, he worked as an independent consultant and Adviser to UITP on several technical assistance and training projects in Africa and the Middle-East. 
Before joining UITP, M. Mezghani was a consultant in the French group, BCEOM, (from 1990 to 1999) and in the French Agency for Environment and Energy Management, ADEME, (from 1988-1990).  
He is a graduate in Industrial Engineering (1987) from Ecole Nationale d'Ingénieurs de Tunis, Tunisia and has a Masters in Transport (1988) from Ecole Nationale des Ponts et Chaussées, Paris, France. 
Laura Shoaf
Laura assumed her role as Managing Director of Transport for West Midlands (TfWM) – part of the West Midlands Combined Authority, in 2016. She has more than 20 years international experience in delivering integrated economic and spatial regeneration in the UK and in her native USA.
At TfWM Laura is responsible for delivering a £4billion transport investment package to support the region. She is also leading the delivery of the transport network to support the Birmingham 2022 Commonwealth Games and connectivity to HS2 in 2026, including the build and operation of the Midland Metro, of which she is a board member/trustee. Working in a complex political environment, Laura has a proven track record of leading change specifically in the way that strategic transport priorities are developed and articulated across the Midlands.
Laura works closely at senior level with Government departments including the DfT, Treasury and also brokers partnerships with agencies such as Highways England and Network Rail, influencing the national agenda for the benefit of the West Midlands. She is a Chartered Member of the Royal Town Planning Institute and a Board member of UITP and EMTA, both highly respected international and European organisations dedicated to promoting public transport and the dissemination of best practice.
Laura brings an unwavering passion, determination, and commitment to the infrastructure sector. In her role at TfWM, Laura has delivered a multitude of successful projects and policies, providing long term, improvement to public and private transport in the West Midlands.
Philipp Rode
Philipp is Executive Director of LSE Cities and Co-Director of the Executive MSc in Cities at the London School of Economics and Political Science.
He has been directing interdisciplinary projects comprising urban governance, transport, city planning and urban design at the LSE since 2003. The focus of Rode's current work is on institutional structures, integrated planning and emergency governance in cities, and on sustainable urban development, transport transitions and new urban mobility.
Rode is Executive Director of the Urban Age Programme, manages its global research efforts and leads on its Task Force advisory initiative for city governments. He is LSE lead for the Emergency Governance Initiative for Cities and Regions set-up in early 2020 by the LSE in partnership with United Cities and Local Governments (UCLG) and Metropolis.
He co-directed the cities workstream of the Global Commission on the Economy and Climate in the run-up to the 2015 UN Climate Change Conference in Paris and co-led the UN Habitat III Policy Unit on Urban Governance. Rode is a Member of the Board of Directors of the Institute for Transportation and Development Policy (ITDP) and Steering Committee Member of the Coalition for Urban Transitions led by the C40 Cities Climate Leadership Group and the World Resources Institute.