Action stations: How devolution is transforming rail stations for the better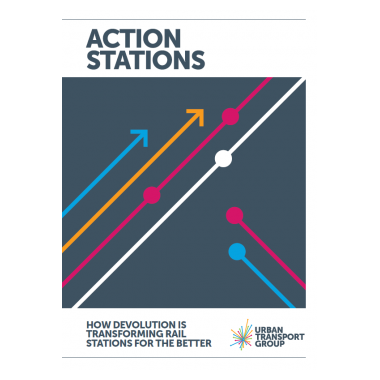 This report focuses on the benefits of the involvement of devolved authorities in rail stations.
It does so by looking at over 35 case studies of how and why devolved authorities have improved stations for the better in recent years – and the wide range of different kinds of benefits that this has brought for passengers and the places the railway serves. These benefits include helping to meet local housing need and sparking regeneration, turning run-down stations into gateways and places to be proud of, and improving the accessibility and environmental performance of station buildings.
The report goes further by looking at the potential to achieve even greater results through devolving more responsibilities for stations, such as delivering common branding with the rest of the local public transport network, through to ensuring plans and funding for stations is integrated with wider plans around housing, economic development and decarbonisation.