Dramatic shifts in transport trends of UK cities, revealed in new report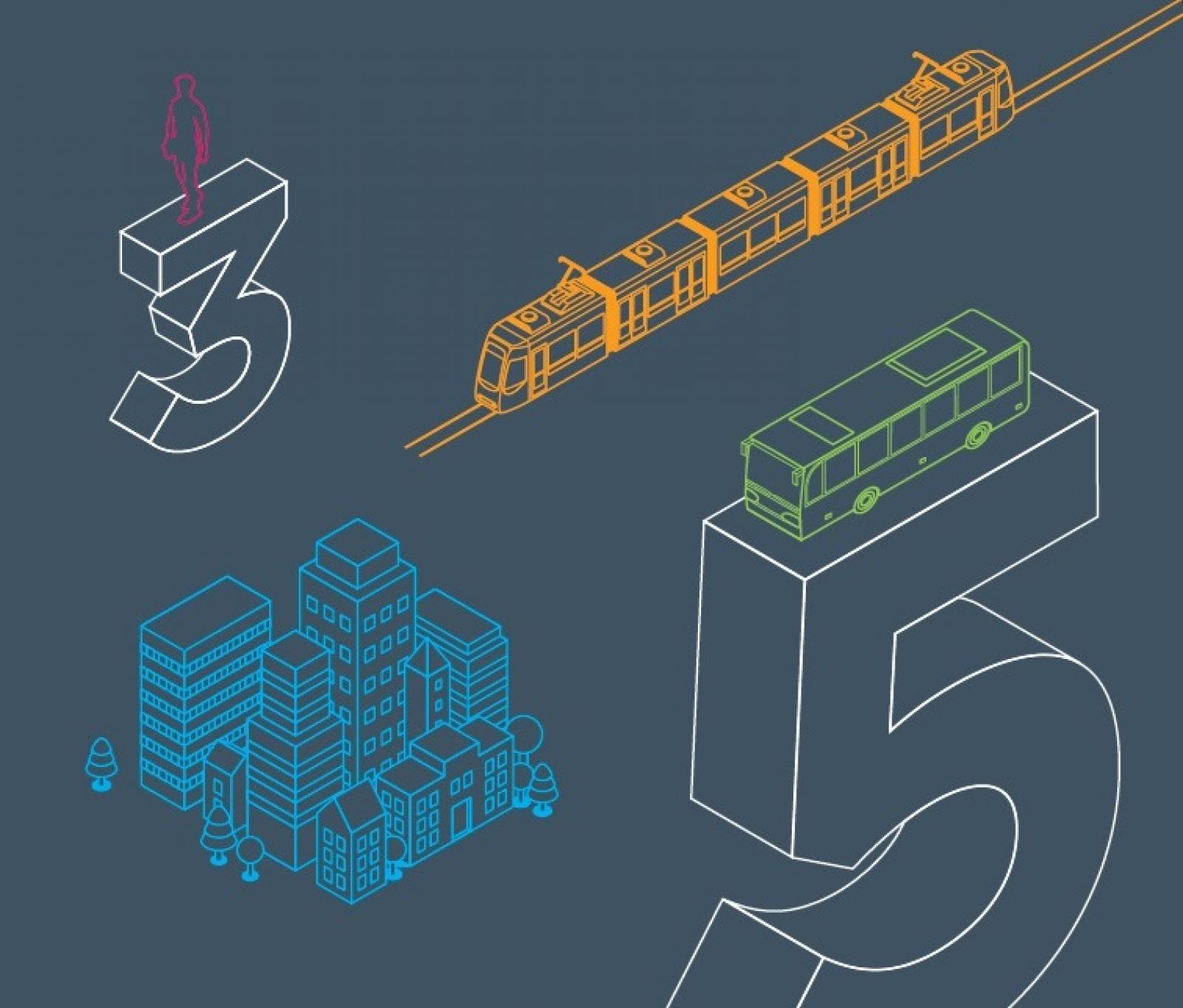 Ageing urban populations, rapid bus passenger decline and huge growth in private hire vehicles are just some of the dramatic shifts taking place in UK cities, a new report from the Urban Transport Group reveals today.
The report - Number crunch: Transport trends in the city regions – identifies some of the most defining patterns of the past decade (and projected future trends) that are changing the face of the UK's city regions such as London, Greater Manchester and the West Midlands, and the way that people travel within them.
Drawing on data from the Urban Transport Group's unique, free and interactive online tool 'Data Hub', the report also looks at the wider context for these changes such as population growth and economic performance.
Key trends identified in the report include:
The big shift to rail - as more people opt for the rapid access into and between cities that only rail can provide, regional rail patronage (which includes the city regions outside London) has grown by 36% over the past 10 years, and rail patronage in London and the South East grew by 44% over the same period. The UK's expanding urban tram and light rail networks have also boomed with patronage growth of 44% over the last decade.
Future shock - the impacts of transformative technological change and new business models are now being felt at scale. In particular, the number of Private Hire Vehicles soared nationally by 41% between 2007 and 2017, and grew faster still in cities like London where PHV numbers have almost doubled since 2007. There has been a continuing wider decline in the number of trips people make overall, which could be partly due to changes in the way people work, shop and socialise.
Bigger but older - city region populations are forecast to grow faster than elsewhere – but also to age. The number of people over 75 in city regions is expected to grow by 80% between 2014 and 2039, from 1.3 million people to 2.4 million. This is against the overall population growth of 19% in city regions in England over the same period. The projected rise could have major implications for urban transport, such as concessionary travel budgets and the accessibility of transport networks.
Bus troubles – the bus, which nationally still accounts for 70% of all public transport journeys, is in decline across the city regions, including London (although in London's case, this follows very high growth over a long period, whereas elsewhere the bus has been in decline year-on-year over a long period). Bus patronage in the city regions outside of London has fallen by 11% from 1.1 billion in 2009/10 to 937 million in 2016/17.
Tobyn Hughes, Chair of the Urban Transport Group, said:
"The face of urban transport has changed dramatically over the last decade, and given the pace of social and technological change and the ambitions of new entrants to the UK's urban transport scene, we can expect further sweeping shifts in the coming decade.

"The growth and decline of different transport modes has major knock-on effects for a host of transport and wider urban public policy goals such as social and economic inclusion, congestion and air quality. We therefore need stronger, more coordinated and integrated transport planning in urban areas if our cities are to thrive."
Jonathan Bray, Director of the Urban Transport Group, added:
"We've crunched the numbers to identify some of the defining transport, economic and population trends for the UK's largest city regions over the last decade. The report also shows how we are tackling the issues that the data and analysis highlights, from winning new powers for our members to improve bus services and making the case for reform of the archaic taxi and PHV legislation, to building an evidence base for further investment in urban and regional rail, and promoting best practice on urban cycling and walking."
Other trends from the report include:
Nationally people are travelling less often – including for shopping, commuting and business.
Nationally levels of cycling remain very low - but there is evidence that investment boosts numbers, with London seeing 50% growth in a decade since investment was increased.
Van traffic is increasing and forecast to increase further.
Click here to view the full report. 
For more contact James Kershaw, Media and Communications Manager, on 07 496 596 496 or Jonathan Bray, Director, on 0781 804 1485.