Changing travel habits in UK's cities revealed in new data report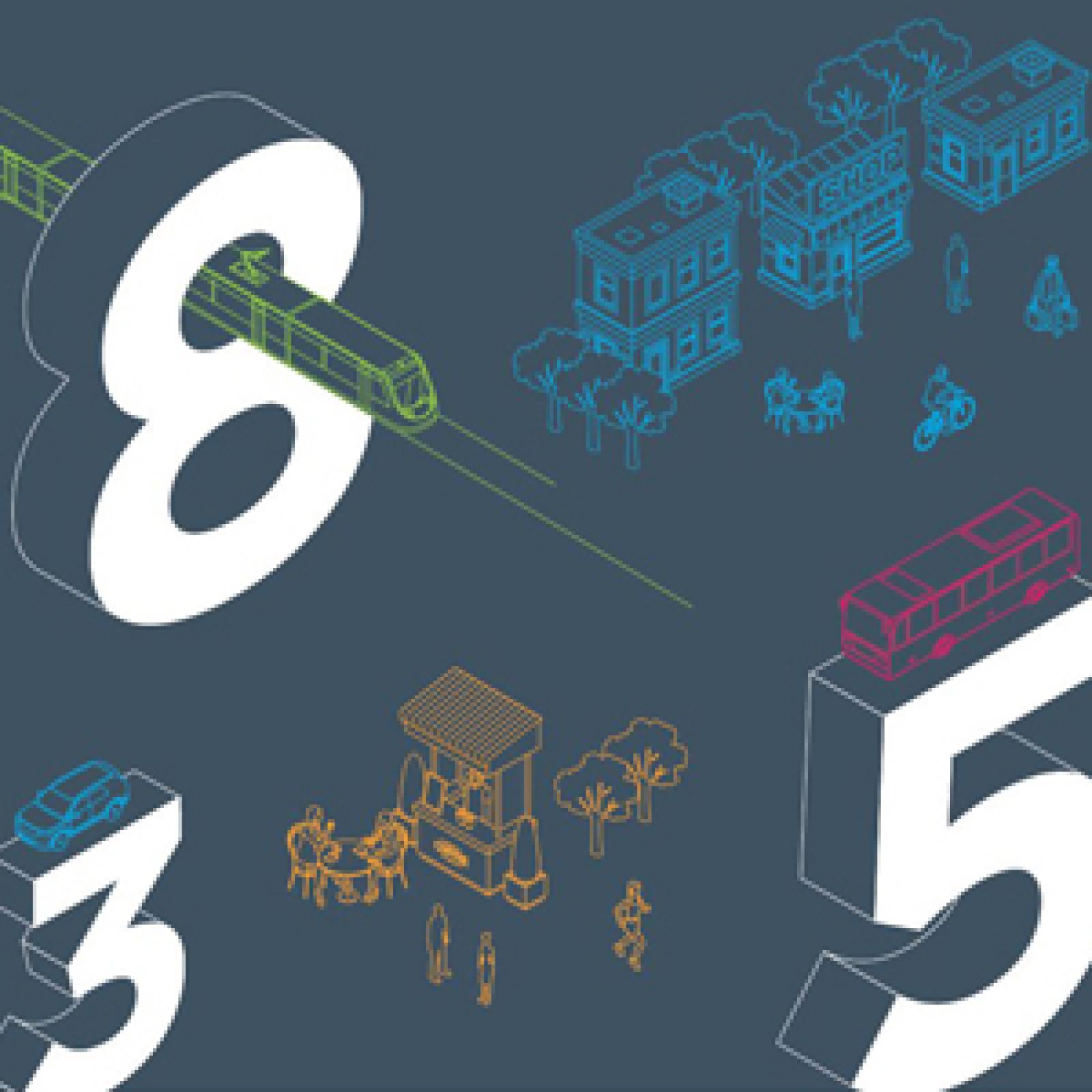 Fewer commutes per person, reduced car use in major urban centres and rapidly falling bus patronage – these are just some of the transport trends taking place in the UK's biggest cities and city regions, as identified in the Urban Transport Group's latest data report.
The report – Number crunch 2019: Urban transport trends in changing times – also highlights: how rail continues to be a runaway success story; that the extraordinary growth in Private Hire Vehicles is beginning to slow; and how people are switching to cycling in urban centres (although levels still remain low).
It is the second report in the Number crunch series, following 2018's successful initial report, which was based on the Urban Transport Group's leading online tool for transport data, the Data Hub. The latest report draws on new local city region data (which can be found on the Data Hub) as well as national statistics, and once again examines trends taking place over the last decade in addition to what the most recent data reveals.
Key trends identified in the report include:
Fewer commutes per person: There has been a decline in the traditional, daily commute as working patterns and practices have changed. For example, on average, people made 14 fewer commutes a year in 2017 than they did in 2008.
Declining city car use: The car may still be king nationally (with roughly one third of all trips), but traffic surveys are starting to show a reduction in the number of cars entering the city centre during the morning peak in some, but not all, major urban centres in the city regions. For example, in Birmingham, the share of cars trips in the morning peak has fallen from 40% in 2011 to 36% in 2017, which is set against a back drop of increasing numbers of people travelling into the city centre.
Bus blues: With 4.36 billion journeys in 2017/18, the bus is the most used form of public transport in England, accounting for around 59% of all public transport journeys. But the bus continues to haemorrhage users, with patronage in metropolitan areas (outside London) having fallen by 15% from 1.1 billion in 2009/10 to 908 million in 2017/18. And after a sustained period of growth, patronage in London has now decreased for the last four years.
Runaway rail: Regional rail (which includes most local services in the Metropolitan areas) has seen soaring patronage, hitting 389 million in 2017/18, an increase of 29% since 2008/09 - although there has been a recent softening due to performance and industrial relations problems.
Places for people: We are starting to see urban centres being designed for people, rather than for vehicles. Where there is investment, active travel is growing rapidly. For example, the Greater Manchester Oxford Road scheme showed an increase of 86% in cycle trips along the Wilmslow Road section after the new infrastructure was installed.
Slower pace of PHV growth: The rapid recent growth of Private Hire Vehicles (PHVs) is showing signs of slowing. Between 2013 and 2017, there was an average annual growth of 13% in the number of PHVs in London, but no growth in the last year (the figures for England are 7% and 2% respectively). Interestingly, in London there has been a 79% increase in the number of taxis and PHVs since 2005, but only a 32% increase in the number of trips, showing that the increased supply of these vehicles is not being matched by demand. 
Stephen Edwards, Chair of the Urban Transport Group and Executive Director at South Yorkshire Passenger Transport Executive, said:
"We are living in rapidly changing times, and our travel habits in cities are changing at pace too. From a runaway success for rail services to more blues for the bus, this report reveals the transport trends that are shaping the way we travel in urban areas.

"But the report is not just about celebrating winners or commiserating losers - in these changing times, the case for coordinated and integrated transport planning at the city region level and for long term funding is stronger than ever. We hope this latest report - and our Data Hub upon which it is based - will arm policy makers with the numbers needed to ensure transport plays its role in creating greener, fairer, healthier and more prosperous city regions."
The report will be formally launched at a Parliamentary reception later today.