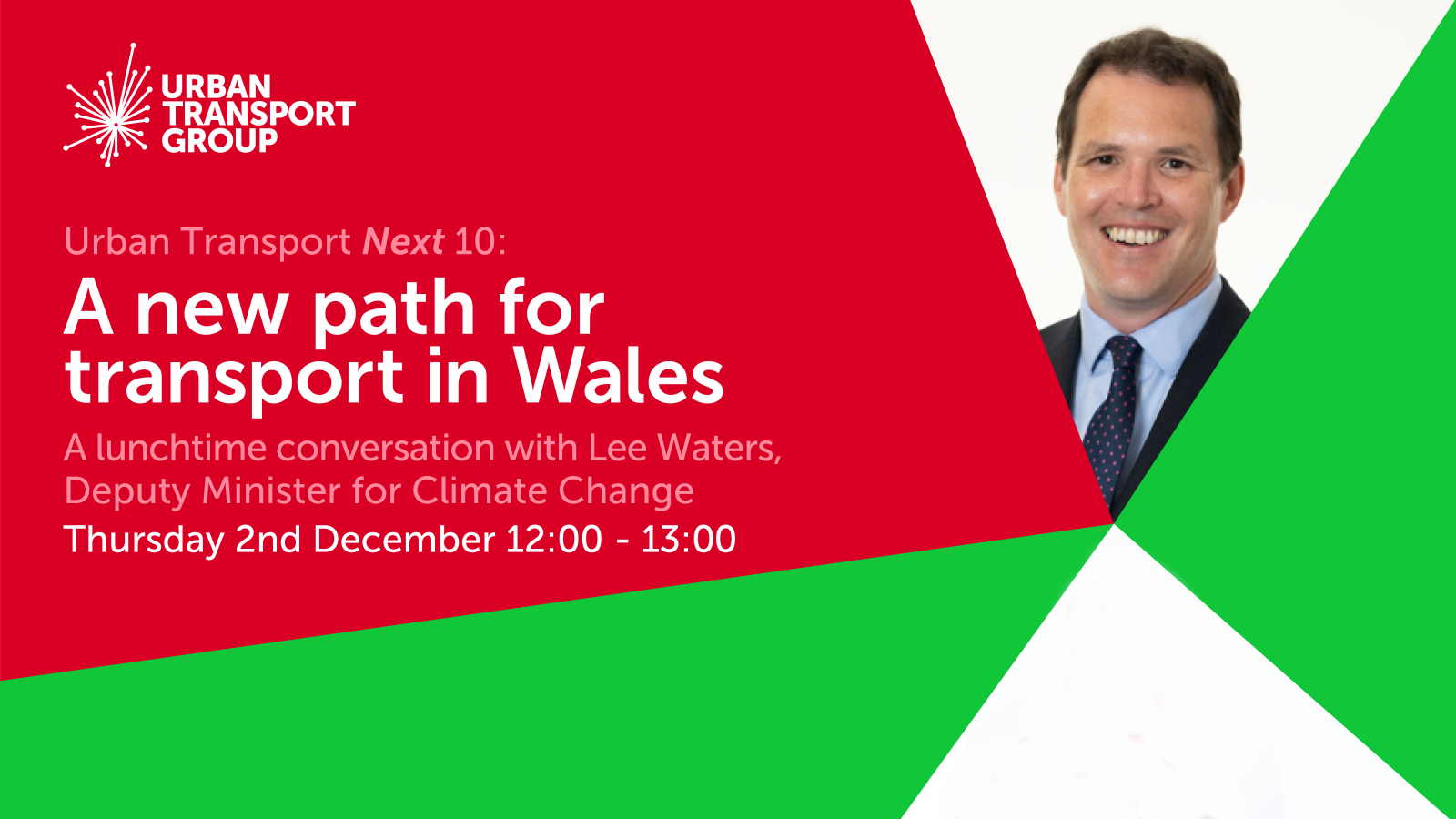 Urban Transport Next 10: A new path for transport in Wales
In this episode, Lee Waters, Welsh Government Deputy Minister for Climate Change, was interviewed by Jonathan Bray, Director of the Urban Transport Group. Their conversation focused on how Wales is taking bold steps around transport in response to climate change. Lee was open about the challenges facing the country, particularly around road user changing and its plans for a default 20mph speed limit on residential roads, but also about the opportunities schemes like the South Wales Metro could deliver and the potential of active travel for modal shift and reducing emissions.
You can listen again below....
You can also subscribe to the podcast on Podbean, Apple, Google or Spotify.
Alternatively, you can watch the conversation on YouTube.
About the panel
Lee Waters 
Lee is the Member of the Senedd for the Llanelli constituency. He was born and raised in Carmarthenshire. Before being elected in May 2016, Lee was Director of Wales's leading independent think-tank, the Institute of Welsh Affairs. He previously ran the sustainable transport charity Sustrans Cymru where he led the campaign for the Active Travel Act. He is a former Chief Political Correspondent of ITV Wales and BBC Wales producer. In December 2018 he was appointed Deputy Minister for Economy and Transport. Lee was appointed Deputy Minister for Climate Change in May 2021.
Jonathan Bray 
Jonathan is the Director of the Urban Transport Group, a position he has held since 2008. He is also a visiting senior fellow at LSE Cities, a Commissioner on the Commission on Travel Demand and a fellow of the Chartered Institute of Highways and Transportation. Jonathan's career has been about developing progressive policies on transport and advocating effectively for them. This includes changing national policy for the better by being one of the leaders of the network which ended the hegemony of the roads lobby on national transport policy in the nineties through to winning better bus powers for transport authorities in 2017. He has also made the Urban Transport Group the place where the thinking happens on the future of urban transport.