Autumn Statement: Transport funding should be seen as an investment in growth, people and places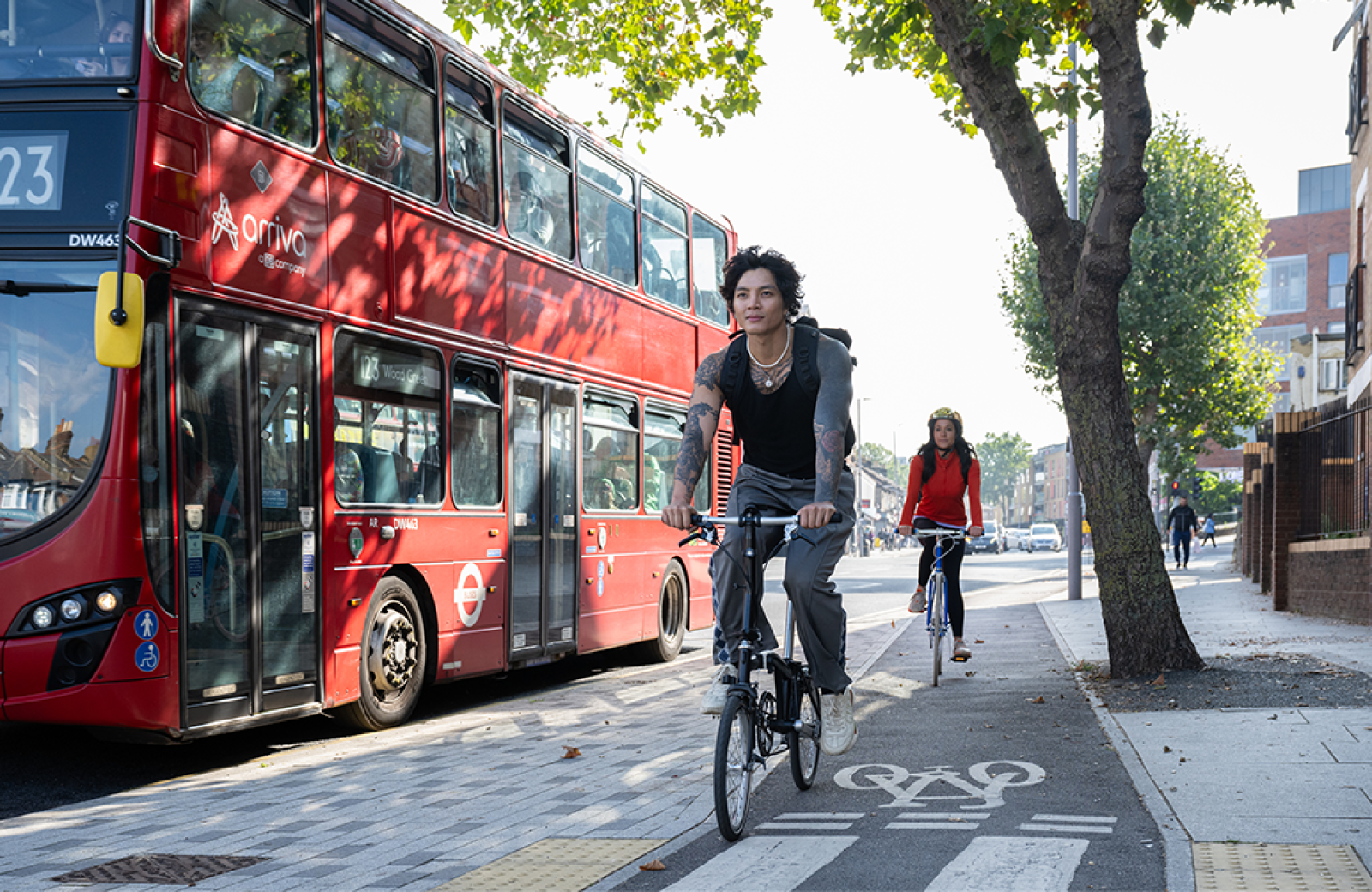 Another week, another set piece in the bustling Parliamentary calendar – next week is the turn of the Autumn Statement, where Government will provide an update on its plans for the economy based on the latest economic forecasts. Why does this matter for transport and what do city regions need to hear from the Chancellor?
Sustainable and adequate long-term investment in transport is key to achieving Government's own goals on economic growth, net zero and levelling up. There are very few policy interventions away from transport that deliver on multiple fronts, simultaneously – from achieving environmental gains to improving public health, and from boosting economic growth to enabling social justice. Funding for public transport, walking and cycling should therefore not be viewed simply as a cost but as an investment in growth and ultimately the future of our people and places.
Here's a brief look at why transport investment is so important, and what we - and our member city region transport authorities – would like to see from the Autumn Statement.
The case for investment in local transport: Enabling growth
There is a strong consensus that city regions are key to improving the UK's wider economic competitiveness. Transport is the key enabler of such growth.
To deliver on their potential, city regions need efficient local transport networks, which are resilient, integrated and responsive to current and future challenges and commuter needs.
Sustainable revenue investment in transport is a highly effective form of public spending. It is vital for the efficient and effective delivery of capital schemes large and small, as well as supporting the effective operation of existing transport services.
Current transport funding mechanisms favour capital over resource spending, even when this may not represent best value for public money and can have other unintended consequences, such as on the maintenance of existing infrastructure and supporting bus networks.
Capital investment, such as those made to Mayoral Combined Authorities via the City Region Sustainable Transport Settlements (CRSTS), is welcome and is already bringing about tangible improvements to public transport in the areas that have received it. However, the rising costs of capital projects means that, in effect, transport authorities are unfortunately in the position of being able to 'do less for more'. We need long-term capital investment (including for London) to help to maximise the benefits of revenue funding, creating efficiencies and providing a public transport offering that is attractive to people.
Devolved decision-making
Decisions on urban transport networks are best made at the appropriate tier of devolved governance so connections can be made between decisions on transport and those on decarbonisation, housing, local economic development, public health and the wider placemaking.
Wherever possible, decisions on how to allocate funds to different local public transport services should be taken at a local level. To make the most of the available funding, transport authorities need to be given more discretion and autonomy on how the funding is spent, with long term certainty and trust to deliver.
Why invest in transport?
There is extensive evidence to show that investment in transport provides a significant return both in social and environmental,  as well as direct economic terms. For example, a recent TUC report claimed that investment in public transport would boost annual GDP by £52bn by 2030 through productivity gains and create 140,000 new transport jobs.
And there are countless examples from our own members, which offer clear empirical evidence on the effectiveness of transport investment. The Tyne and Wear Metro and local rail, for example, contributes around £165.6 million of GVA to the North East economy.
Wider benefits
Achieving net zero and accelerating growth isn't mutually exclusive. Investing in green transport has historically created export opportunities given the UK's strong heritage and reputation for quality and innovation in bicycle and bus manufacturing. Cementing the UK as a hub for green transport technology and innovation presents an important opportunity for growth (in addition to reducing emissions) as we make the transition to net zero.
Transport also has a vital role to play in connecting people to opportunities and improving quality of life. The transport choices commuters are enabled to make have a significant impact on their individual and collective ability to fully participate in society. Transport options should strive to reflect the needs of the diverse communities that they serve and be: available, accessible, affordable and acceptable.
Investment in public transport can enable a modal shift to public transport and walking and cycling, which has many health-related bene contributes fits including (but not limited to) enhancing air quality, improving road safety and encouraging active and healthier lifestyles.
The long-term importance of local public transport is clear, as is the immediate need for funding to build resilience back into a system still recovering from the impact of the pandemic. Our members are ready to play a role to direct and manage capital and revenue funding with the goal of better achieving policy goals shared with Government. We look forward to seeing how the Autumn Statement can help to deliver on these shared ambitions.
Monta Drozdova is Policy and Research Advisor at the Urban Transport Group
Read the Urban Transport Group's full submission for the Autumn Statement here.