We've had enough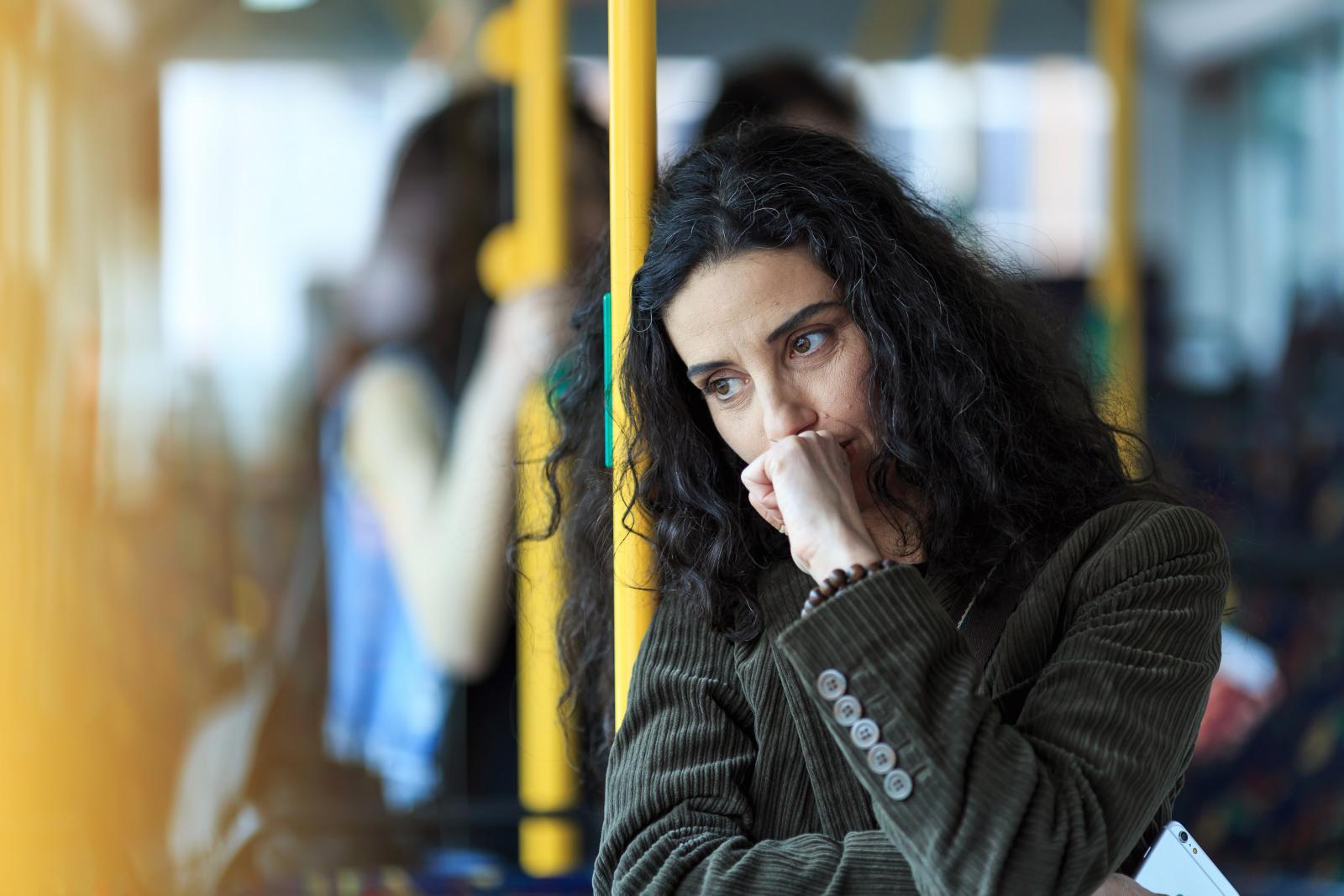 90% of women have experienced unwanted behaviours on public transport, at least once in their lifetime, according to the Suzy Lamplugh Trust.
My own experience, whilst thankfully minor, has stayed with me, despite happening around two decades ago.
I was sitting on the top deck of the bus, new to the city, having just started at university. Young and lacking in confidence. A man sat next to me, blocking me into my seat and began running his elbow up and down my side. I felt paralysed. Mortified. Scared. I didn't know what to do.
I didn't want to 'make a scene' by getting up and moving elsewhere. I didn't dare say anything to him. I was scared to press the button to pretend I was getting off, only for him to see me sitting elsewhere. I tried to squash myself as far away from him as I could. And I waited, for either him to get off or for my stop to arrive and for the ordeal to end.
I know what I'd do now, but I was a different person then. Whilst I wish I had responded more bravely, ultimately, he was at fault, not me.
Most, if not all women, will have experienced unwanted behaviour from men whilst simply trying to make their way to where they need to be, whether by public transport, on foot or by bike. They are subject to commentary ('smile it might never happen'), judgement, intimidation, staring and catcalls, and that is just the tip of the iceberg.
This excellent role reversal video from Southwark Council helps to illustrate the cumulative effects of seemingly small acts over the course of a walk to college as does this video, part of the Mayor of Greater Manchester's #IsThisOK campaign on gender based violence.
The videos are part of a growing movement aimed at tackling harassment and violence against women and girls, which shifts the expectation to change behaviour from the victim to the perpetrator.
This is not a new perspective, of course.
The Reclaim the Night marches, dating back to the late 1970s, represented the demand that women should be able to move throughout public spaces at night without fear of harm. Sadly, that demand is yet to be met and women still often feel unsafe making everyday journeys, particularly at night.
The issue has also been explored in a recent Hollyoaks storyline, run in partnership with the Home Office, focusing on a female character and her walk home, alone, after a night out. As the writer notes 'girls need to enjoy their lives, they want to go out and be free to live as joyously as they can. It's everyone's responsibility to ensure that this can happen'.
The Home Office's current 'Enough' campaign underlines this message, outlining ways in which members of the public can safely challenge problematic views and behaviours. Similarly, British Transport Police are asking people to become active bystanders by giving people safe ways to speak up or interrupt if they see someone being harassed – some of these are in the illustration below.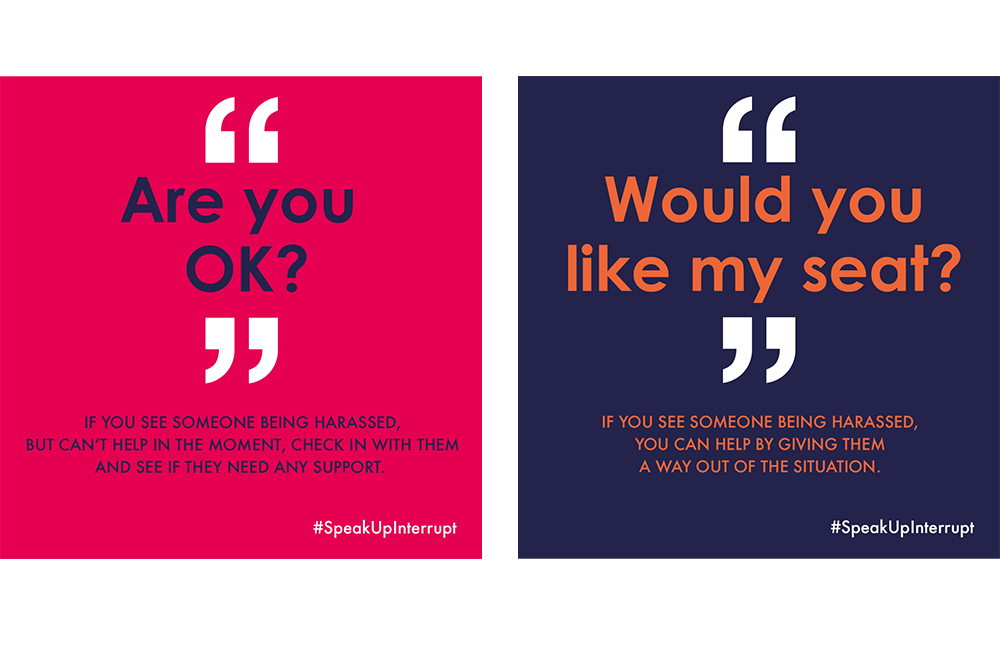 We explored these campaigns during the most recent edition of the Gender on the Agenda series of webinars 'Tackling violence against women and girls on transport: where are we now?' which I chaired. The series is run by Landor LINKS and sponsored by Urban Transport Group and Mott MacDonald. You can watch the recording here.
We also heard from Anne Shaw, Executive Director of our member Transport for West Midlands, and one of two government appointed Violence Against Women and Girls Transport Champions. Anne, together with Laura Shoaf, Chief Executive of West Midlands Combined Authority, have published 13 recommendations to Government, which you can read here informed by extensive consultation and research.
Merseytravel also presented on their work as part of Safer Streets Liverpool, working to tackle violence against women and girls on transport routes through a range of complimentary initiatives including increased visibility and surveillance, improved reporting, education and awareness campaigns.
Other transport authorities within our membership are also making this a priority.
The safety of women and girls has been named as West Yorkshire Mayor, Tracy Brabin's top priority. She has launched a dedicated strategy on the issue focusing on education, prevention, male allies and safe spaces.
Transport for Greater Manchester has recently achieved White Ribbon status reflecting its commitment to end gender-based violence on public transport. White Ribbon is a charity which focuses on encouraging men and boys to bring an end to violence against women and girls.
The push to end harassment and violence against women and girls is clearly gaining momentum. It is the responsibility of all of us to make it happen so that women and girls can be free to travel how and when they wish, without fear. It's down to all of us to say 'we've had enough'.
Rebecca Fuller is Assistant Director at the Urban Transport Group