Moving City Regions Together: The people who make our journeys possible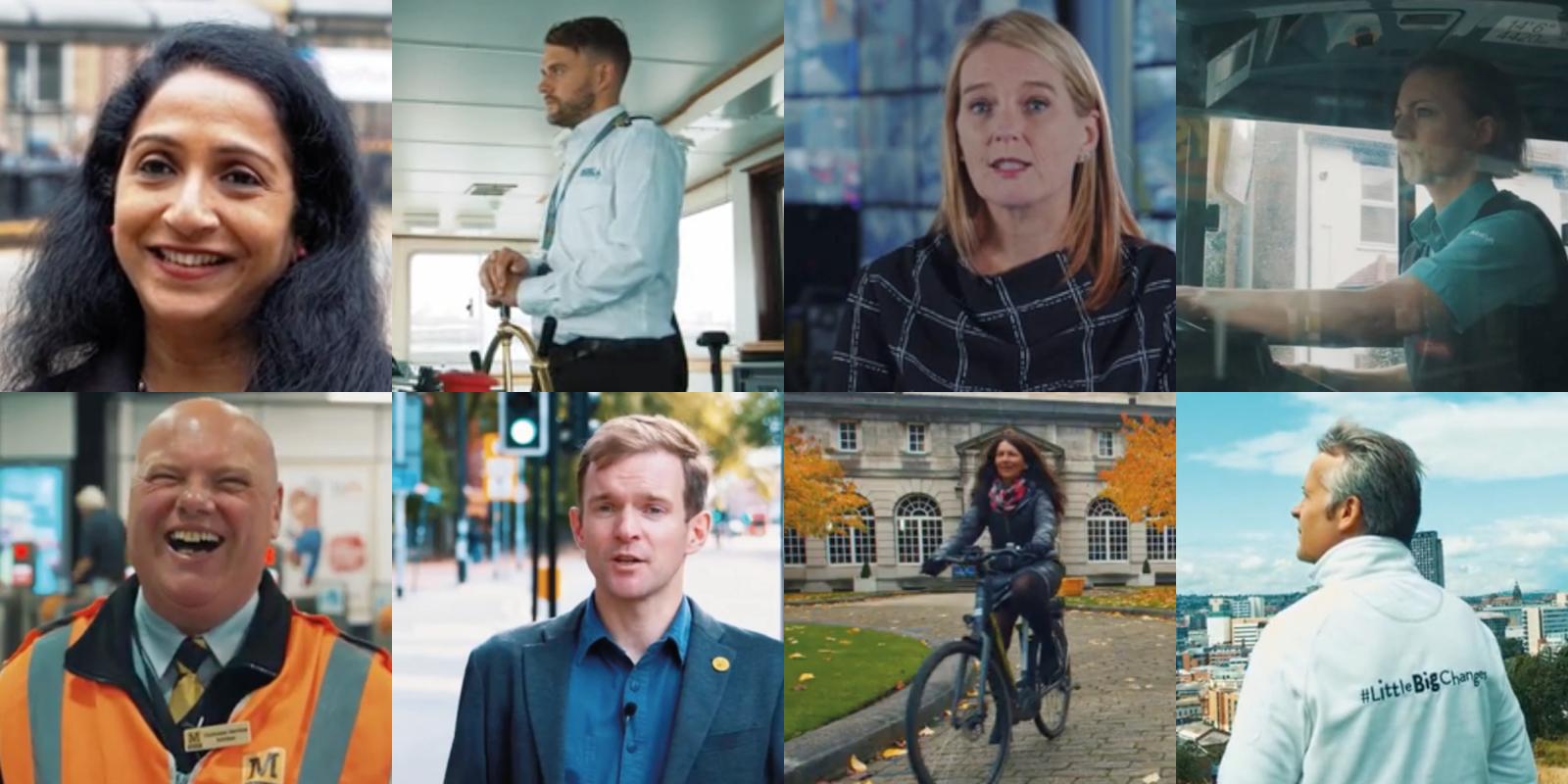 What's it like to work for an organisation whose role is to enable people to move across cities?
Answer: well, there is no one answer to this question.
Ask a Customer Service Assistant on the London Underground what they do, and they might tell you they perform a range of jobs from allowing people to pass through ticket barriers to helping someone going into labour… and everything in between.
Likewise, back office staff such as a Control Centre Officer in Greater Manchester, will be keeping an eye across an entire transport network – highways, rail, bus and trams – to ensure people are moving safely and efficiently, and responding to any issues which might impact on that goal.
Or, there's the transport planners who are tasked with ensuring buses can have priority in congested city centres whilst balancing the needs of other road users, or those responsible for creating safe infrastructure to enable walkers and cyclists to travel with ease and confidence.
The list of roles goes on…
And many of these are somewhat invisible jobs - the ones you might not see as you make your journeys, but that are none-the-less vital.
This is what the Urban Transport Group – the UK's network of city region transport authorities - sought to show through its new campaign 'Moving City Regions Together'.
We took to the transport networks of our seven full members to meet the people who make our journeys possible. And what a diverse group of people they are, coming from all walks of life and different backgrounds.
From the Midlands Metro magician to Castleford's brilliant Bus Station Manager, the staff on our networks are as varied as people who travel on them.
It's true that all our members face similar challenges to running their networks. From issues around funding and powers, to air quality, climate change and accessibility, moving hundreds of thousands (and in some cases millions) of passengers across urban areas is no easy task.
But our films demonstrate how each person working within our member organisations – whether a front line employee who drives a tram or checks a ticket, to the office-based staff who plan transport networks or try to encourage more sustainable travel – all play an absolutely integral role in keeping our cities moving and ensuring they are the greener, happier, healthier and more prosperous places we want them to be. And they do this with a smile on their faces. These staff are a credit to the organisations they work for. You can view a short compilation film or the full-length film.
Alternatively, you can watch individual films for:
We hope you enjoy watching the films as much as we enjoyed making them. A special thanks must go to all those who participated in the films, those who made the filming possible, and of course our outstanding film maker Nick Hulme.
James Kershaw is Media and Communications Manager at the Urban Transport Group