pteg sets out agenda on where next for UK light rail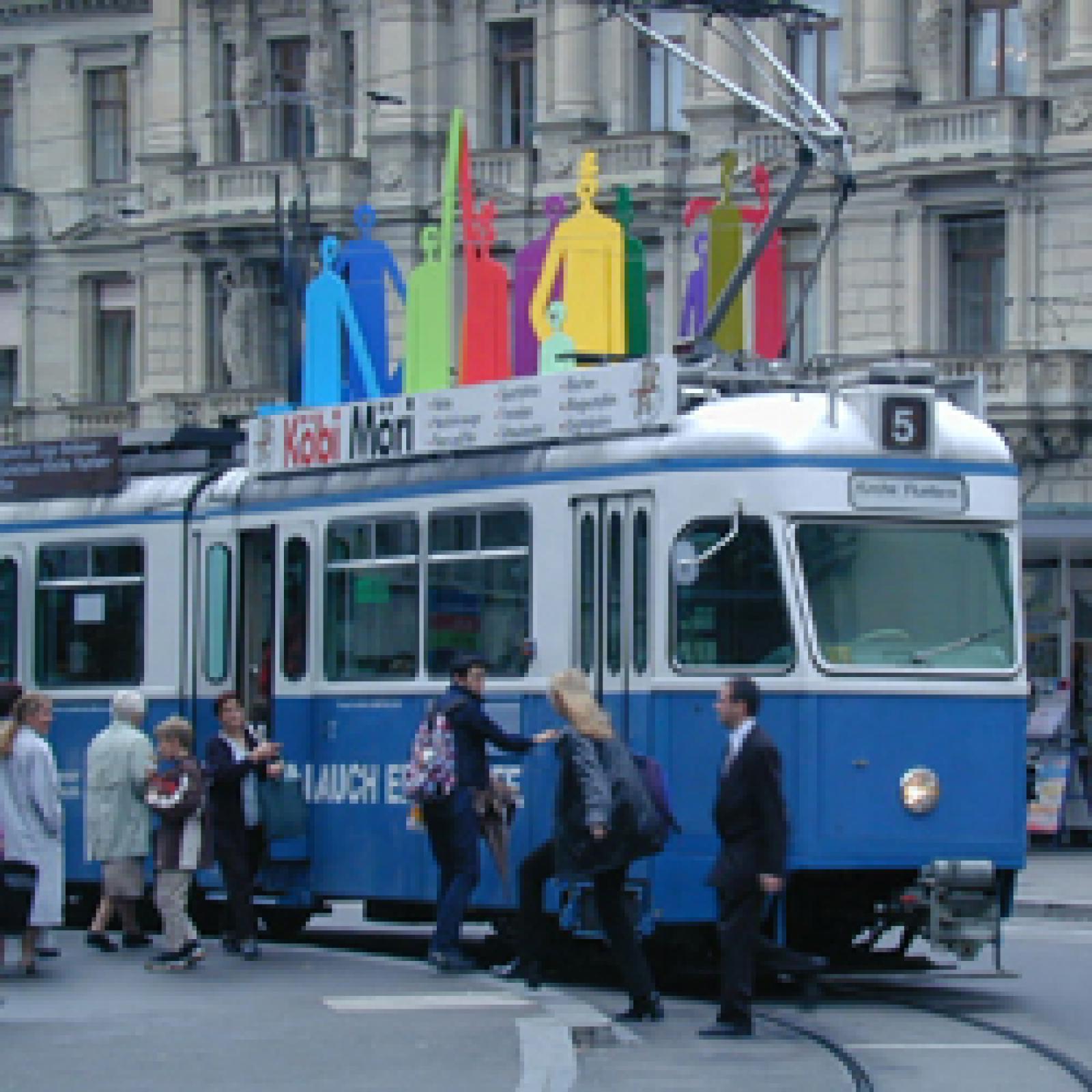 Speaking at the well attended All Party Light Rail Group's Parliamentary reception last night (24th June), Geoff Inskip (Director General of Centro and lead Director General for pteg on light rail issues) set out the perspective of Britain's big city transport authorities on where next for modern trams and light rail in the UK.
Geoff Inskip set out three major priorities:
Firstly, a step change in the pace of light rail approval and roll out;
Secondly, ensuring that modern tram and light rail systems are fully integrated within wider transport networks;
Thirdly, moving far more quickly to a full trial of tram-trains, rather than the recently announced partial trial.
Geoff Inskip said:
'Our changing cities have become much more attractive and prosperous and are driving wider regional economies. However, to be competitive with EU counterparts we need to secure additional investment for transport, and tackle capacity bottlenecks. Light rail has a major role to play in this.'
On investment, he added:
'Britain is bottom of the league table of major European countries when it comes to l ight rail investment. Whilst we in the UK have been talking about it, other European cities have been building it.'
On integration, Geoff Inskip called for the level of integration that is common in Europe to be applied in Britain.
'We need to see better integration and co-ordination of services, ease of interchange and through ticketing, and more park and ride. Bus integration is not straight-forward with deregulation but that doesn't mean we shouldn't be trying to do better. We also need a one-stop shop for passenger information – rather than the current divide between NRES and Transport Direct.'
On tram-trains, he said:
'We need to do more, and more quickly, on tram-train trials, in particular to resolve the remaining issues around track sharing with traditional heavy rail. At present the debate on tram-train seems confused. We need to be clearer about how the current trials relate to the future options for exclusive running, parallel running, and mixed running with traditional heavy rail.'
ENDs
For more contact Jonathan Bray on 0781 804 1485