New era beckons for transport in the city regions as Integrated Transport Authorities are established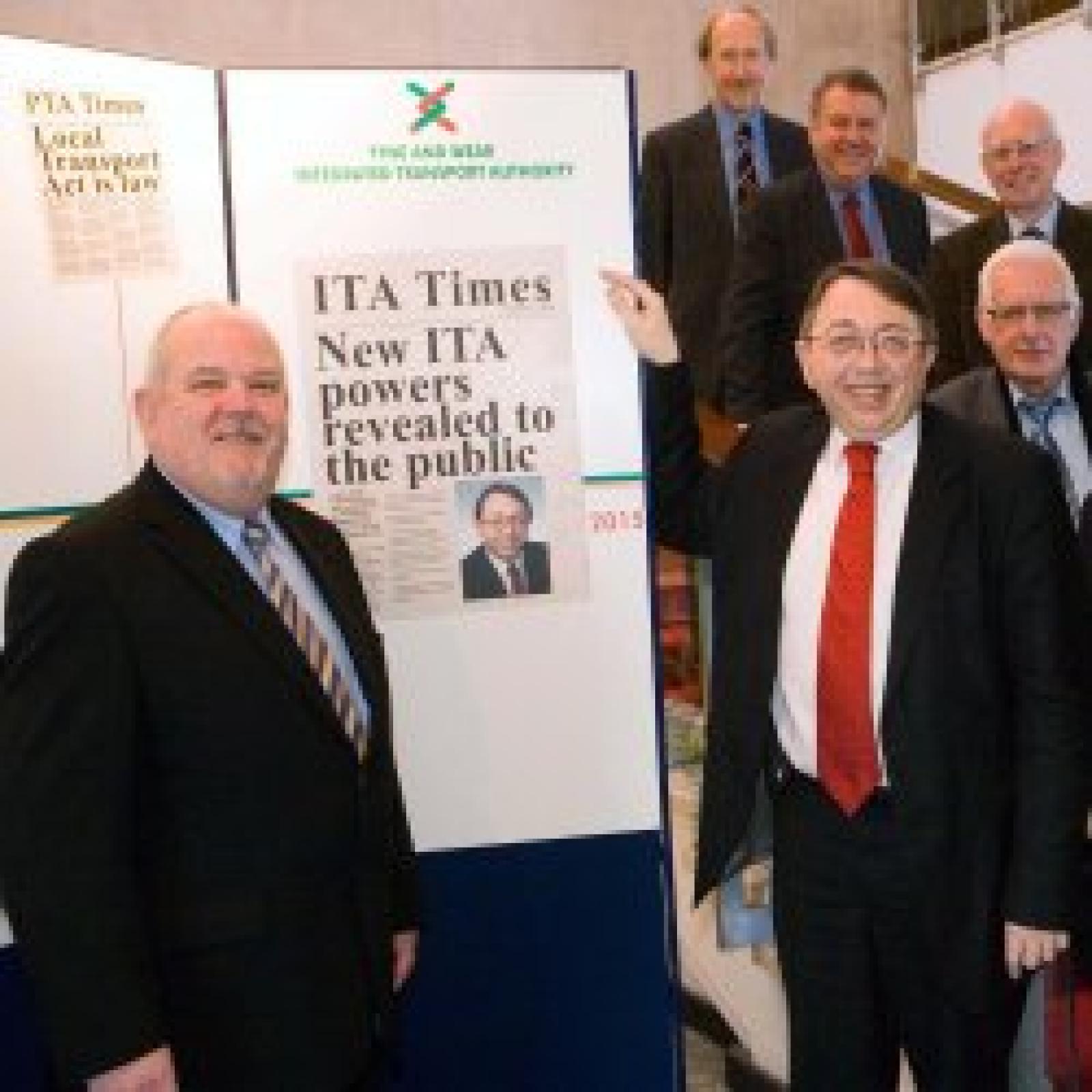 First batch of new powers from Local Transport Act kick in
Britain's six Passenger Transport Authorities, which serve eleven million people in the largest urban areas outside London, were today (Monday February 9th) re-named Integrated Transport Authorities as the first wave of reforms triggered by last year's Local Transport Act came into effect.
The change of name symbolises the way in which the Act envisages ITAs taking on a wider transport remit. It also reflects the Government's push for a more cohesive and strategic approach to transport planning and delivery in England's largest urban areas.
From today:
ITAs take responsibility for city region-wide Local Transport Plans
City regions can begin a formal review process of the role of their ITAs. The changes that can be considered (and ultimately be legislated for by the Secretary of State) include changes to the boundaries of ITA areas, and the planning and development of city region highway and heavy rail networks. In practice all six ITA city regions have already started informal reviews.
ITAs gain the same 'wellbeing' powers as local authorities. This will give ITAs more legal leeway to implement policies which contribute to the wellbeing of the areas they serve.
The changes that come into effect today will be followed later in 2009 by further waves of reforms triggered by the Local Transport Act. These later changes will further strengthen the role of ITAs on the planning and delivery of better bus services.
Chairman of the group of six Integrated Transport Authorities, Cllr Gary Clarke, said:
'We welcome the new remit, responsibilities and titles that we gain today. As locally accountable Transport Authorities we have served city region public transport users very effectively since we were created by the 1968 Transport Act. In that time we have saved and revitalised our local rail networks, brought the tram back to city streets, delivered some of the UK's most outstanding interchanges, and fought to retain integrated and affordable fares for everyone.'

'It is right, however, that as our city regions face up to acute economic, environmental and social challenges that the way in which transport is governed, planned and improved in our areas should be reviewed. As locally elected councillors we understand what this means to local residents and businesses. With the enhanced role envisaged for ITAs by the Local Transport Act we look forward to taking advantage of our new powers to give the city regions the integrated transport networks that they need and deserve.'
ENDs
For more contact Jonathan Bray on 0113 251 7445 / 0781 804 1485
Summary of the Feb 9th changes
The six English Passenger Transport Authorities become "Integrated Transport Authorities" (ITAs), with full responsibility for local transport plans
Powers to review and reform transport governance arrangements in ITA areas come into force (but reforms depend on local reviews being completed and secondary legislation being made)
New "well-being" powers for ITAs come into force
Amendments to competition law relating to voluntary bus partnership agreements (VPAs) come into force
Enhanced powers for traffic commissioners in relation to bus punctuality performance
Reforms to the legal framework for local road charging schemes
Extension of maximum length of bus subsidy contracts from 5 to 8 years