New technologies and business models are changing the way that people get around urban areas.
New mobility formats – like e-scooters and other micro-mobility devices (either rented or privately owned) offer new ways to zip from A to B
E-bikes make cycling a more viable option for more journeys and demographics
Vehicles are becoming more connected, autonomous and greener
There are new ways to access travel information (and make payments) including by apps, smart devices and cards
All of which offers the potential for reducing the need for both car ownership and low occupancy car use as households have easier access to a range of travel options which can meet a wider range of specific needs.
Transport authorities have a key role to play in maximising the benefits of these developments whilst minimising the downsides. They can:
Provide a 'sandbox' for new technologies to try out new mobility formats in a controlled and safe way
Regulate markets to guard against irresponsible and dangerous outcomes – like poor practice on parking of e-scooters
Ensure that the benefits of new technologies are not restricted to purely commercial and consumer outcomes
Utilise the explosion in data to make the planning of transport provision more inclusive and effective
Seek to ensure integrated outcomes whereby new mobility formats complement wider public transport provision and objectives for increasing active travel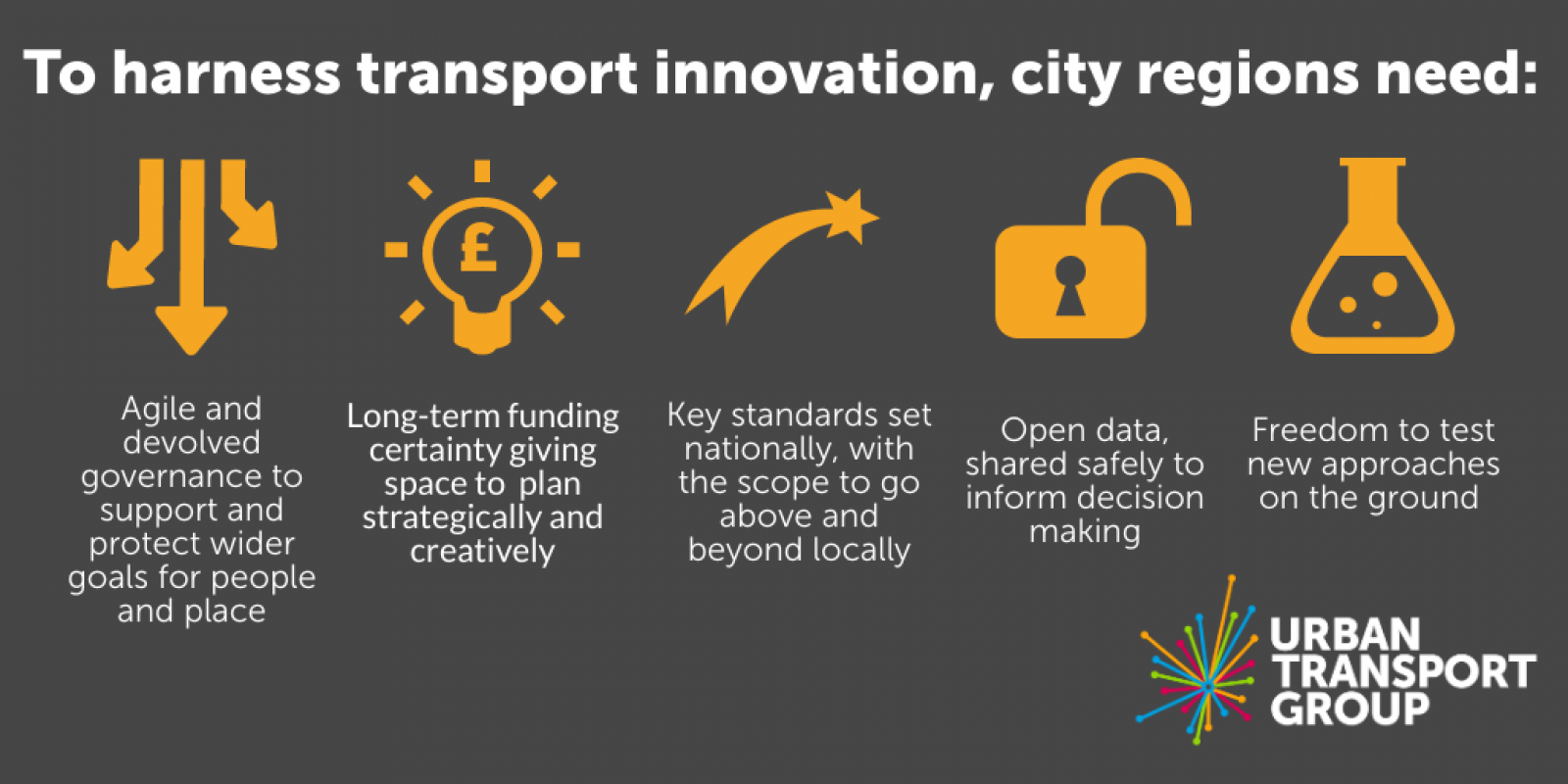 You can find out more about the role that new mobility can play in changing our city regions for the better here.